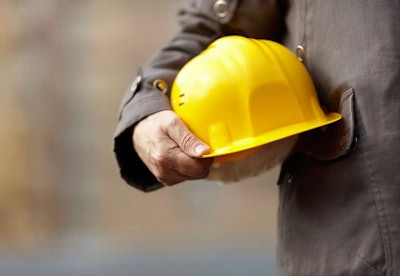 Tough, trained, able to work all kinds of hours in any kind of conditions, who wouldn't want to have a few ex-military working on their crews?
But what keeps construction companies and fleet managers from recruiting more successfully among the military is a lack of knowledge on how the military works, how to find people exiting the military and how to determine what military skills and experience fit your needs.
If that's the case in your company, you won't want to miss the presentation by retired Brig. Gen. Marianne Watson at the Association of Equipment Management Professionals Equipment Shift Conference in Memphis, Tennessee, October 26-27.
According to Watson, some 200,000 veterans leave the military every year, including 60,000 National Guard members. In the Guard alone, more than 30 percent of these veterans are seeking new careers. The military maintains vast fleets of vehicles and heavy equipment, making it possibly the largest mechanic and technician talent pool in the world.
In Watson's presentation you will learn:
How to organize and deploy a military hiring program
How to recruit and interview military candidates
How to encourage others in your organization to recognize the value of hiring veterans
Watson currently serves as director of outreach at the Center for America and the vice chair of the Campaign Advisory Council of American Jobs for American Heroes. In that role she is developing ways for businesses, non-profits and state and federal agencies to expand and increase employment opportunities for veterans. Before retiring in 2013, Watson was the director of manpower and personnel at the National Guard Bureau in Arlington, Virginia.
The AEMP Equipment Shift Conference will also feature additional speakers on topics such as equipment telematics, automating shop processes, equipment rentals, drones and UAVs and other topics of interest to anybody who works with or manages heavy equipment.
The conference will be held at Memphis's historic Peabody Hotel. For more information or to register, go to AEMP.org or contact Cindy Orr: Cindy@AEMP.org.