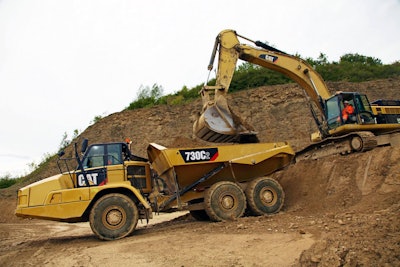 Equipment World is now accepting applications for its Peer Group program, designed to get contractors together for frank discussions about real-world problems and solutions.
In these small groups, non-competitive contractor principals look at the issues that are causing them the most pain. There's also a free exchange of ideas, with the group examining what works, which technology can make their lives easier and what resources others recommend.
Peer Groups are designed to create lasting bonds between members. Members meet face-to-face twice a year, and conduct interim teleconferences. They have access to meeting notes taken by event staff, offering a detailed synopsis of what was discussed. They can also share documents and communicate via a private online portal. In addition, semi-annual benchmarking surveys address key business areas, as determined by the group.
To learn more about the Peer Group experience, watch the video below, or go to EquipmentWorldPeerGroup.com.