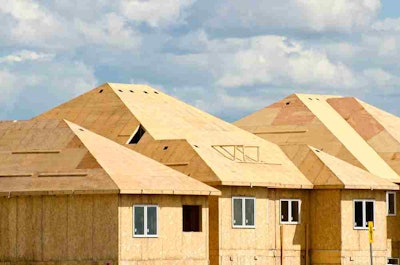 As we reported last Friday, construction on new homes was up 6 percent in July largely thanks to a 26-percent jump in apartment construction. And that's been the case for just about the entire year. Any time there's a gain in overall home starts, apartments are the main contributor.
And as we told you back in July, a shortage in materials, caused by regional materials makers meeting tougher federal lending regulations, has prevented contractors across the country from meeting the demand for new housing.
But now a report from Investors.com puts those pieces, in addition to the challenges of the skilled labor shortage and rising interest rates, together to paint a picture of uncertainty for apartment builders, specifically.
Doug Bibby, president of the National Multi Housing Council, told the website that his group projects just over 200,000 new rental units to be built by this year's end. Bibby said that's "nowhere near" the 400,000 in demand. These rising costs are a main contributor.
Citing the NMHC's July Quarterly Survey of Apartment Market Conditions, the Investors.com report says more than two-thirds of apartment industry executives have reported construction costs are up more than 5 percent in the past year. And 29 percent of executives said construction costs were up, but by less than 5 percent.