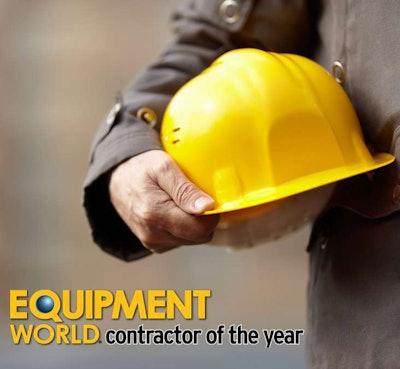 Each year around this time we start the search for our next Contractor of the Year.
These are contractors who have successfully managed their companies through the roller coaster of today's construction economy and our past winners are certainly some of the industry's best and brightest.
Are you proud of your company's performance and feel it stacks up with anyone's in the country? Do you want a free trip to Vegas and tickets to a NASCAR race? Then we're inviting you to apply to the 2014 Contractor of the Year program, produced by Equipment World and sponsored by Caterpillar.
Twelve finalists selected from among the applicants will receive an expenses-paid trip to Las Vegas, access to ConExpo/Con-Agg, and be Caterpillar's VIP guests at the March 9th Kobalt 400 Sprint Cup NASCAR race at the Las Vegas Motor Speedway.
And if you need another reason, check out why "Dirty Jobs" star Mike Rowe think applying is a good idea.
The program honors successful contractors who have rock-solid ethics, proven equipment management tactics and a demonstrated safety record. Apply before the extended October 18th deadline by going to equipmentworld.com/coy.