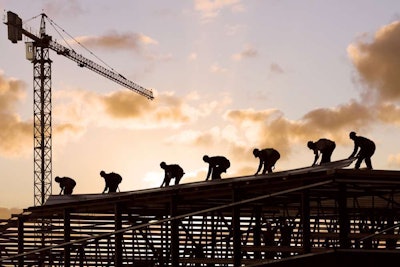 The U.S. construction industry lost 6,000 jobs in July, but enjoyed the sixth straight month of unemployment rate decreases.
The total number of Americans employed by the industry now stands at 5.793 million, according to preliminary data from the Bureau of Labor Statistics.
The industry's unemployment rate fell from June's mark of 9.8 percent to 9.1 percent in July. That's the lowest unemployment rate the industry has seen since 8.2 percent in August of 2008.
As far as the national picture goes, American employers added 162,000 jobs in July while unemployment fell to 7.4 percent, a 4 1/2 year low.