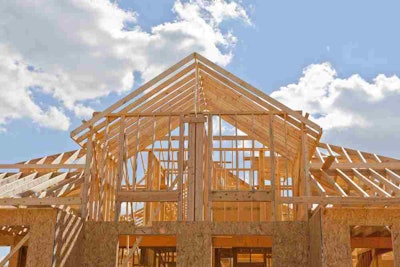 The number of new homes sold in April rose 2.3 percent to a seasonally-adjusted annual rate of 454,000, the highest mark since the summer of 2008, the Associated Press and CNBC report.
Compared to a year ago, new home sales are up 29 percent, according to Commerce Department data. However, the number is still well below the 700,000 that economists deem healthy.
According to the Commerce Department data, the median price of new homes sold in April was $271,600. That's an 8.3-percent increase from March, a 13.1-percent improvement from last year and the highest new-home price on government records since 1993.
Backing up the Commerce Deapartment's data is a report from the Wall Street Journal citing the latest data from the Standard & Poor's Case-Shiller index released today. That index indicates a 10.9-percent rise in all home prices, the largest such gain in seven years.
However, it's still very much a buyer's market as home prices remain 28 percent below their 2006 peak.