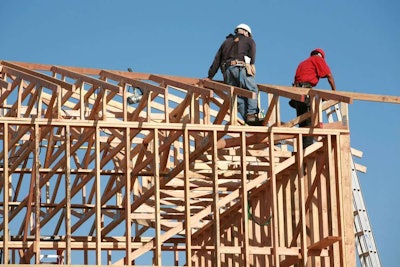 The majority of financial analysts expected growth in the manufacturing sector to accelerate in March thanks to the boom in housing and increases in construction spending.
However, companies reported "fewer new orders and less production" in March than in February, the Washington Post reports.
According to the Post, the Institue for Supply Management's purchasing manager's index was expected to hit a reading of 54. Analysts expected that type of increase even before the U.S. Commerce Department reported that construction spending increased 1.2 percent in February, and 7.9 percent annually, to a seasonally adjusted annual rate of $885.1 billion
Despite those big numbers for construction, the manufacturing index dropped to 51.3 in March from February's reading of 54.2.
Purchasing managers surveyed for the index cited "reduced government spending and uncertainty about federal regulations" among reasons for the slowdown in March, the Post reported.
And though it has slowed, any reading on the ISM index above 50 indicates growth. March was the fourth straight month of growth for manufacturing.