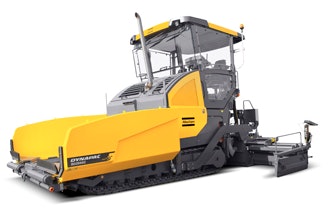 Dynapac equipment will soon drop its familiar yellow and red color scheme for yellow and gray.
Atlas Copco announced today that it has decided to change the color scheme and badge branding on its Dynapac range of rollers, planers and pavers in order to match the visual identity used by other divisions in the company's Construction Technique business.
The new color scheme and branding will be launched on Dynapac equipment being showcased at the Bauma show in Munich, Germany later this month.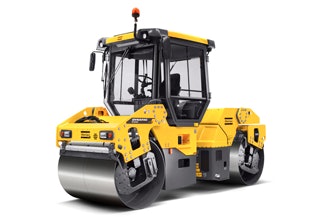 Atlas Copco says its logotype will be more clearly visible alongside the Dynapac name on the new yellow and gray machines. Atlas Copco notes that the yellow and gray scheme is already used for construction tools, portable compressors and generators.
Dynapac says the change will unify its brand identity and that the entire Atlas Copco Group will benefit immediately "from having more brand carriers visible to the public."