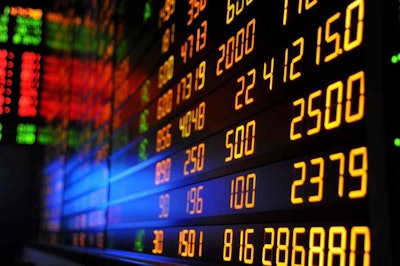 Ahead of reports on manufacturing and construction spending for February, U.S. stock futures edged higher after the three-day Easter holiday, according to a report from the Associated Press.
The AP reports that Dow Jones industrial futures were up 10 points at 14,507 while S&P 500 futures edged up 0.4 point to 1,563.10 and Nasdaq futures were up 3 points to 2,814.
Earlier today, the U.S. Commerce Department released its seasonally adjusted annual rates for construction spending. Construction spending was up 1.2 percent in February to a rate of $885.1 billion— 7.9 percent higher than a year ago. The growth is largely due to the booming housing market where spending hit its highest level in four years.
The AP reports that the Institute for Supply Management was expected to report today that its manufacturing index grew for the fourth consecutive month in March.