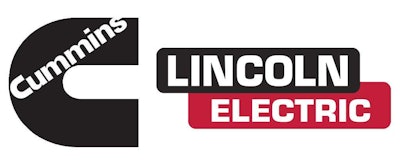 The Motley Fool has released its annual list of the 25 Best Companies in America and two construction-related companies not only made the list, but are in the top 10.
Cummins was named the no. 1 best company in America. The Fool praised the company for for aggressively cutting greenhouse gas emissions by 28 percent since 2005. The company has set a goal to cut emissions by 40 percent by 2015.
The Fool also points out that Cummins "views tighter fuel efficiency and emissions regulations not as obstacles, but as opportunities to showcase the company's market-leading technology in making the cleanest, most efficient engines." The site notes the Cummins and Westport Innovations partnership in natural gas.
Lincoln Electric was named the no. 8 best company in America. The Fool praised the company's corporate leadership but also the way it treats its employees. For 79 straight years Lincoln has paid its 3,000 American employees and annual bonus. In 2012 that bonus averaged at nearly $34,000 per worker.
And since 1948, no one at Lincoln Electric has been laid off. The Fool feels this commitment to its workforce is a major reason this mid-sized company has been so successful — $2.8 billion in sales in the past 12 months alone.