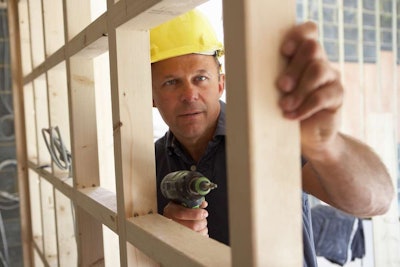 Builder confidence for newly built, single-family homes rose to a level of 47 on the National Association of Home Builders/Wells Fargo Housing Market Index (HMI) in December.
The two-point gain from November marks the eighth consecutive month builder confidence has risen and the highest level the index has seen since April 2006.
"Builders across the country are reporting some of the best sales conditions they've seen in more than five years, with more serious buyers coming forward and a shrinking number of vacant and foreclosed properties on the market," said NAHB Chairman Barry Rutenberg, a home builder from Gainesville, Florida.
NAHB Chief Economist David Crowe said he expects to continue to see an upward trend in builder confidence in 2013. The continual increase in builder confidence over the past eight months is indicative of housing markets' recovery, Crowe said.
For more information about The NAHB/Wells Fargo Housing Market Index or to view previous HMI reports, click here.