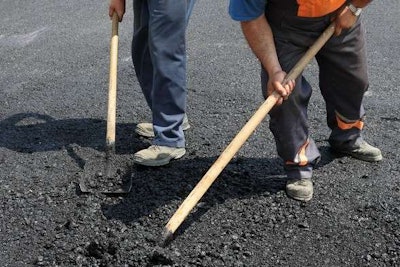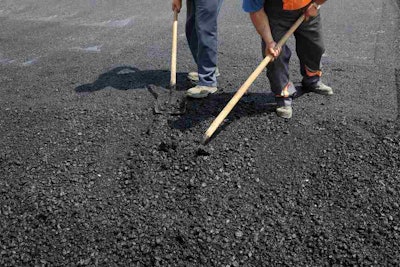 The American Road and Transportation Builders Association's (ARTBA) 2013 United States Transportation Construction Market Forecast predicts modest growth in 2013, with the construction infrastructure market seeing a 3-percent increase from $126.5 billion to $130.3 billion.
The majority of this growth is expected to come from highway and street pavements, private work for driveways and parking lots, airport terminal and runway work, railroads and port and waterway construction. However, the bridge market, which has grown substantially over the past decade, will likely remain flat.
ARTBA attributes a good portion of growth to the federal surface transportation program as well as state and local government transportation investments. The Association also points to increasing demand for passenger and freight services in all transport modes as potential support for growth over the next five years.
The forecast highlights expectations in 2013 for pavements; bridges and tunnels; bridges, subways, light and higher speed rail; airport runways and terminals; and ports and waterways.
ARTBA predicts slow growth in the pavements market in 2013. The market activity is expected to grow 3 percent to $58.4 billion, including $47.7 billion in public and private investment in highways, roads and streets and $10.7 billion in largely private investments in parking lots, driveways and related structures. Additionally, pavement work is anticipated to be down slightly in 25 states, while growth in the 5- to 9-percent range is expected in 19 states.
The bridge and tunnel construction market is expected to remain flat in 2013 at about $28.2 billion. However, this sector will likely rebound in 2014, thanks to upcoming major bridge projects.
The railroad construction market is expected to grow just under 5 percent from $9.9 billion to $10.4 billion, but overall construction activity for this sector is expected to be down by 8.1 percent. However, market growth is anticipated in 12 states, based on recent contract awards in California, Florida, Georgia, Hawaii, Illinois, Kansas, Massachusetts, New York, Oregon, Pennsylvania, Texas and Washington. This market is expected to rebound in 2014, when MAP-21 surface transportation reauthorization bill is enacted.
Airport runway and terminal construction is expected to grow in 28 states, bringing overall sector growth to 4.5 percent. The sector is anticipated to reach $12.5 billion in 2013. Additionally, funding for airport projects is anticipated to increase over the next five years
Ports and waterways construction is expected to increase 23.6 percent in 2013 to $2.65 billion. Increased activity in this market is anticipated in California, Florida, Kentucky, Maryland, Massachusetts, Mississippi, New Jersey, New Hampshire, New York, Texas, Virginia and Washington.
Read the full report here.