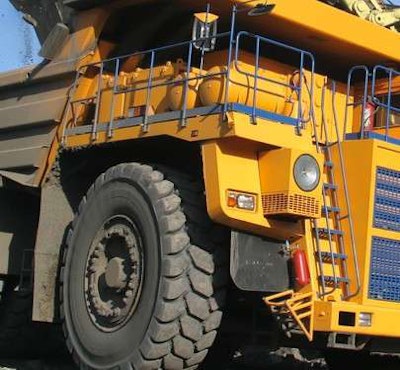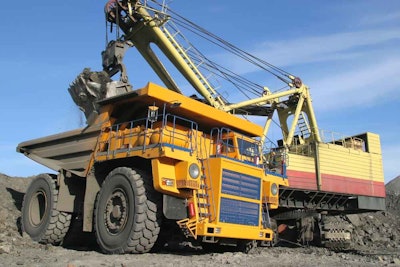 The United States continues to lead in the global sales of heavy equipment like mining trucks and military machinery, the Wall Street Journal reports.
Despite the United State's 9-month-long trade deficit of $509.7 billion in manufactured goods, earlier this year — due mostly to deficits in major categories such as consumer electronics and clothing — the United States still exports considerably more than it imports in large areas.
Products like aircraft, industrial engines, excavators and railway and mining equipment boost income by selling small numbers of expensive merchandise. This success can be at least partially attributed to American companies' expertise in making durable, high-tech military weaponry and equipment.
Caterpillar and Komatsu combine for 85 percent of global sales for mining trucks and the majority of all those trucks built in their Illinois plants are sent overseas, the Journal reports.
Peter Gilewicz, managing director of mining industry research firm Parker Bay, told the Journal  the global market for 200-ton and larger mining trucks, which typically sell for $2.5 million to $6 million each, will likely reach 1,900 to 2,000 vehicles by the end of 2012. The market last year was 1,591 trucks.
The United State's potential rivals in other parts of the world include BelAZ in Belarus and Xiangtan Electric Manufacturing of China.