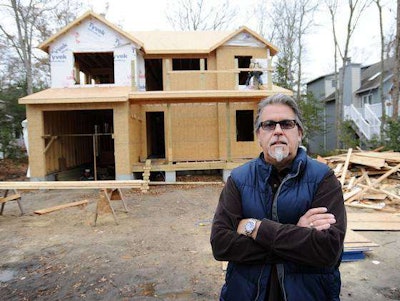 While millions across the country got up early to shop last Friday to take advantage of a few good deals, six construction crews in Bethany Beach, Delaware went to work — and got just the opposite, USA Today reports.
Contractor Bruce Mears, whose crew is building a home in the town, told USA Today that a couple of officers from the town's police department dropped by his jobsite and handed over a $150 fine for defying the town's ordinance against crews working on a holiday.
The ordinance is to make sure there's "peace and quiet in the community" on weekends and holidays according to the town manager. Turns out, the police had been handing out fines based on the wrong list of holidays. The officers were consulting a list of holidays for town employees rather than the list of no-work days.
Even Bethany Beach Mayor Tony McClenny said he thought a fine for working on Black Friday was a little odd. "I question a day like Black Friday, when everybody is out shopping and doing all kinds of crazy things, but a contractor can't work between 8 and 5," he told USA Today.