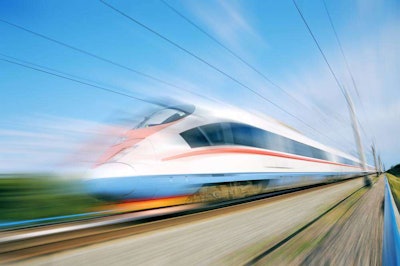 A high-speed rail project that will connect Chicago, Illinois to St. Louis, Missouri has been cleared for construction, according to a report by CivSourceOnline.com.
The project's environmental impact plan passed muster with environmental feasibility standard and received the OK from state and federal officials.
Amtrak trains are being considered to run the roughly 300-mile route between the two cities, with cars that would travel at more than 100 miles per hour. That would turn a roughly 5-hour commute to a 3-hour commute.
However, these 100 mph speeds pail in comparison to European and Asian high-speed rail lines which average closer to 200 mph.
Illinois officials say the project, for which the state has received $1.4 billion in federal funding, will likely create 6,200 jobs. Phase one track sections are expected to be complete by 2015, with latter sections being completed by 2017.