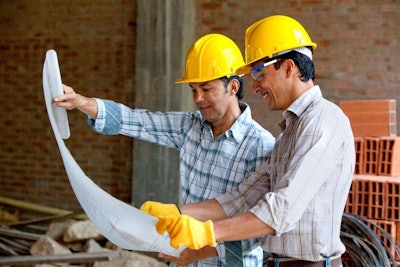 Try this thought experiment:
Imagine if somebody called four of your customers and suppliers and asked them what kind of guy you were, what kind of businessman and contractor. What would they say?
Every year about this time the editors who work on Equipment World do just that: call up all the references listed on the Contractor of the Year applications we get.
It's rare when we get a negative comment, although I did have one reference tell me: "We're getting ready to sue him if he doesn't pay us soon." (Note to future applicants: don't list as references people you've stiffed on money.) And then, there was the one reference who couldn't come to the phone because he was dead.
But otherwise, it's a hugely positive experience and I wanted to share some of the comments I heard this year because these really set a kind of benchmark as to how the best of the best treat their customers.
I'm keeping these anonymous pending the announcement very soon of our 12 finalists. But take a gander and ask yourself if this is what people are saying about you:
"It's a sigh of relief when we get contractors who are as efficient as they are."
"Probably three of the classiest guys I've ever had the privilege of working with."
"Even OSHA likes these guys."
"We are often asked for recommendations on contractors and they are always at the top of our lists."
"They brought value and hit the budget with a very tough client."
"They're all A players. It's like having a stable of Clydesdales."
"He is extremely conscientious, professional and proficient. I need all those qualities in my camp for things to work."
"I've seen him go back out on a job four years after it was finished and fix something at his own expense."
"Safety? They are hardcore."
"He's a young man who is really good for this industry. Very outgoing, very aggressive, and he has what it takes to make this the kind of industry you would be proud of."
"Don't bother calling anyone else. Just make him Contractor of the Year."
As I mentioned, we announce the twelve 2013 COY Finalists soon. If you'd like to be considered for the 2014 class go here to read the qualifications and get the application.