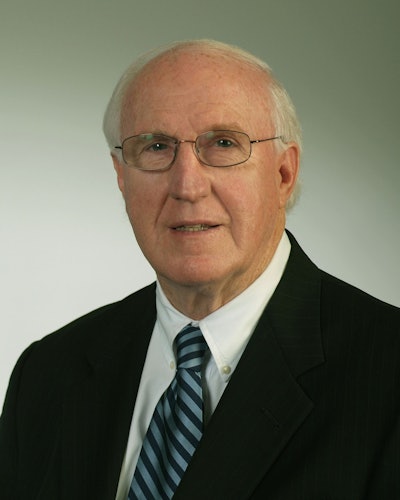 The off-the-road (OTR) tire market has been on a roller coaster as far as supply and demand. The market was hit hard by the recession in 2009, but tire manufacturers were surprised at how quickly it came roaring back, which caused another supply shortage. In this Q&A prior to MINExpo next week, Gary Nash, Yokohama Tire Corporation's vice president of OTR Sales – and a 45-year tire industry veteran – focuses on the global supply issue and other challenges within the industry, and how they will play out the rest of this year and in 2013.
Question: How has the OTR market fared so far in 2012, both globally and nationally?
Nash: The market for the first half has remained extremely strong. However, we're seeing a slowdown in the second half, at the OEM level and on the replacement side. The U.S. market slowed because the eastern coal mines were down due to an unusually warm summer. Power usage dropped and the coal market was hit hard, which affected OTR tire sales.
Question: Is there still an OTR tire supply shortage?
Nash: Yes, supply remains very short for all manufacturers. We were all shocked the global market slowed down so fast in 2009 and then recovered so quickly. The market really has taken off the last three years – that's what's caused the shortage. In 2013, the OTR market is predicted to be back to the high-volume sales levels of 2008.
Question: What do you see as an industry trend in 2013?
Nash: The continued growth of X-large radial tires, 51-inch and larger. That's the fastest-growing segment in the industry.
Question: What areas of growth are there in 2013?
Nash: The housing market is the last area of OTR business that has not fully recovered. However, there is some indication that housing starts are improving, which will help in 2013. That's good news for the construction industry, which has been one of the strengths of Yokohama. We're seeing a stronger demand for scraper tires, which are used in road construction and homebuilding.
Question: You say demand is really strong, and there's still an industry-wide supply shortage. How long is the typical back-order?
Nash: Depending on the product, anywhere from nine months to a year.
Question: Are companies willing to wait?
Nash: Some companies will wait longer to get a good, high-quality product, instead of buying something that's inferior. That's what's been helping Yokohama get through the supply shortage. Our quality is extremely strong, so customers are willing to wait a little longer rather than buy from manufacturers they don't trust.
There are plenty of products available, but dealers are required to buy container loads, which they would prefer not to do. For one, the market is still uncertain and for another, they get forced to buy a lesser quality tire.
Question: When you say "lesser quality tire," what does that mean?
Nash: It means the quality has not been proven in the U.S. market. The tire may look pretty, but it might fail early. The performance may not be there, for example, in terms of how many hours it will deliver and its retreadability. When you have a proven product, you know how many hours that tire will give you based on its history. Some of these tires coming into the market today have not been proven or tested, so their track record is extremely poor.
Question: What's the status of price increases in the industry?
Nash: Raw and synthetic rubber prices have plateaued, but remain at high levels. During the rise of materials costs, raw rubber went up by as much as 200 percent. Tire manufacturers absorbed the increases, and today you're seeing them try to regain some of their losses with price increases. The price increases have slowed, but there is still a lot of catching up for manufacturers to do when it comes to price recovery.
Question: Will the recently-signed technical support/manufacturing agreement between The Yokohama Rubber Co., Ltd. and Shandong Xingda Tyre Ltd. in China help ease the supply issue?
Nash: This is a new endeavor for Yokohama. When you have a short supply of quality products and you're not able to keep up with the demand, you owe it to your dealers to either build a new factory or work out an agreement with another company to help produce tires. Shandong Xingda Tyre has modern equipment – the factory is under seven years old. The only thing the factory is lacking is Yokohama's OTR technology.
With our technical support and their manufacturing capabilities, it's a win/win for both of us. We're trading technology for products. Shandong Xingda is also in the giant radial business, which means we can accelerate quickly in that market.
Question: Any idea when the tires will start to be produced from that factory?
Nash: The agreement was signed on August 2, so we don't have a specific timetable yet. Our engineers are in China studying the building process and technology needs. This is exciting to us as it moves us closer to our goal of expediting our production to satisfy demand for our product.
Question: Once the factory starts producing tires, where do you think they'll be allotted?
Nash: The products are likely to go global, where demand is the strongest. We are still mass-producing OTR tires at our Japanese Onomichi plant, but it's not able to meet the global demand for OE replacement. The Chinese factory is certainly a step in the right direction. It takes millions of dollars to build 51-, 57- and 63-inch tires, so having the technical arrangement will help us enter the market faster.
Question: Any comments from dealers and end-users on the deal?
Nash: The dealers are excited that it's a Yokohama brand tire and has our technology. With the support of the Chinese factory and the strength of the Onomichi plant, we'll be able to fulfill our obligations long-term, which will strengthen us as a leader in the OTR industry. We've been a major player, and we want to remain an industry leader.
Question: What new tires will Yokohama be displaying at MINExpo?
Nash: We'll have three new radial tires, which are the RL45, RB42 and RL51 in our booth (#8271).
The RL45 is very versatile and will run on articulated dump trucks, loaders and underground vehicles. It comes in two sizes: 26.5R25 E2 and 26.5R25 L1. It's a good addition to our line-up of loader radials. In 2013, we plan to add a 35.6533 radial.
The RB42 is designed for dump trucks and comes in four sizes: 18.00R33, 24.00R35, 27.00R49 (with cut-protected compound) and 27.00R49 (with regular compound). Testing has been completed, with the tire slated for mass-production in 2013. It's our first entry into the X-large radial.
The RL51 is a motor grader tire for mining and construction and comes in a 23.5R25. It has a very deep tread and its cut resistance is extremely good. There's a strong demand for this tire – the annual replacement demand is approximately 9,000 units in the U.S. market.
Question: The BRIC countries (Brazil, Russia, India and China) are the heavy users of OTR tires. Are there any new, emerging countries becoming players in the market?
Nash: Indonesia has always been a player and is still growing. Mongolia is also big because they have enough coal to supply all of China for 50 years. This is a huge opportunity for Yokohama, considering our deal with the Chinese plant. Taking the same technology we've had in the past and applying it to new-generation products we're going to build, we can only expect to continue being a major contender moving forward.