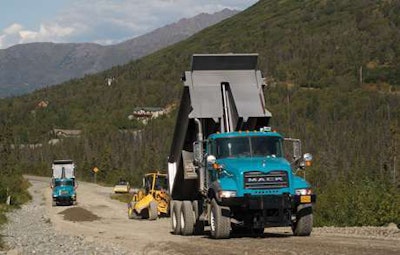 Construction Machinery Industrial expanded its business by becoming a Mack Trucks full-service dealer.
CMI now offers Mack sales, parts and service in its Anchorage, Fairbanks, Juneau and Ketchikan, Alaska, locations. It expanded its service facilities in Fairbanks and Juneau to accommodate the demands of the new Mack product lines.
For more information, visit macktrucks.com.