By Equipment World Staff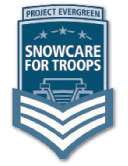 Get involved
Project EverGreen and The Boss Snow Plow have joined forces to help America's military through SnowCare for Troops, a nationwide program that provides free snow removal services for the families of members of the military serving overseas. The initiative follows the success of GreenCare for Troops, which has provided free lawn and landscape services to thousands of military families. To kick off SnowCare for Troops, the companies are asking for volunteers to become goodwill ambassadors in their communities. Ways to help:
• Adopt one or two local families and provide them with snow removal services throughout the winter;
• Loan snow removal equipment to volunteers or groups;
• Donate money, transportation or gas cards to offset snow removal and maintenance costs.
To learn more about SnowCare for Troops, visit www.projectevergreen.com/scft or www.bossplow.com/snowcarefortroops or call (888) 611-2956.
Revisiting a classic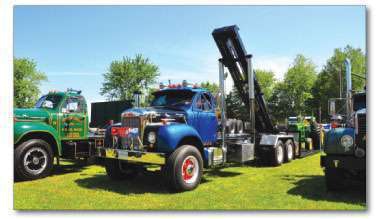 This year's Antique Truck Show in Macungie, Pennsylvania, featured this Mack B57, which was the shorter BBC version of the B53 Model designed for construction applications such as mixers and dumpers. Its deep section frame rails and other rugged features allowed it to accommodate dump bodies and mixers without the use of frame reinforcements. The B57 was in production from 1964 to 1966. EW
Word for Word
"The investors are in it for the long haul. They realize it takes time to get a project done. They have committed their money and haven't withdrawn it, whether it's been lean times or good times."
– Rich Stanizzo, business manager of the Pittsburgh Building and Construction Trades Council to the Pittsburgh Post-Gazette about pension funds financing local construction loans.
"The bottom line is you can't pay the bills when you don't have the money."
– New Jersey Transportation Commissioner James Simpson to the Philadelphia Inquirer about New Jersey Gov. Chris Christie's administration decision to halt $1.7 billion in state funded transportation projects October 4.
"It's a gutsy move by the city. But times are unusual, so it's hard to be critical of a city willing to take on that kind of risk."
– Tom Murphy, former Pittsburgh mayor, to the Indianapolis Star about Indianapolis Mayor Greg Ballard's proposal for the city to guarantee an $86 million construction loan to build a hotel, apartments and office and retail space near downtown.
"What seems to us as bitter trials are often blessings in disguise."
– Oscar Wilde (1854-1900), Irish writer and poet