By Equipment World Staff
NER, NCIB: Only 18 percent of stolen equipment recovered
In 2009, only 18 percent of stolen equipment was recovered, according to the 2009 Equipment Theft Report from the National Equipment Register (NER) and National Insurance Crime Bureau (NICB).
States with the highest volume of construction and agriculture experienced the highest numbers of equipment theft. The top five states for equipment theft – Texas, Florida, North Carolina, Georgia and South Carolina – account for 43 percent of all thefts.
18 Percent of all equipment stolen were skid steers, wheel loaders and backhoes.
New equipment is stolen more often than used. Although heavier equipment is more valuable, easy-to-transport machines are more commonly taken. Loaders, for example, account for 18 percent of stolen equipment.
Ryan Shepherd, operations manager at NER, offers these tips to thwart thieves:
• Move machines to fenced properties over the weekend
• Disable or lock machines that can be moved easily
• Keep accurate records of all equipment
• Check used equipment databases to avoid purchasing stolen equipment.
"These tips will help reduce thieves' risk-versus-reward gap and make stealing equipment a much riskier proposition," Shepherd says.
– Allison Cook
66 Percent
Voters in a Association of Equipment Manufacturers poll who believe now is the time to build and repair roads and bridges.
3 Percent
The amount in the $800 billion economic stimulus package dedicated to highways, roads and bridges.
Compared to today, in one year, do you expect your clients will have an easier or a more difficult time obtaining bonding?
33% — No Change
67% — More Difficult
Source: Survey of surety firms providing services to construction markets, FMI, 2010.
80 Billion
The amount the Federal Transit Administration estimates is needed to shore up the nation's rail and bus line infrastructure.
Tracking the trends
Equipment Data Associates' Construction Index
EDA forecasts financed construction equipment purchases in June 2010 to be up 2.2 percent from June 2009 – a sharp contrast from last year's figures, when June 2009 was down 57.6 percent from June 2008.
Digital exclusives for August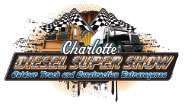 Concerts, contests and custom rigs
The inaugural Charlotte Diesel Super Show kicks off October 8 at the Charlotte Motor Speedway z-MAX Dragway in Concord, North Carolina. The two-day event includes truck drag races and the Custom Rigs Pride and Polish truck beauty contest, where contestants can walk away with cash and prizes. Attendees can also win a 150-mph ride around the speedway in a NASCAR racecar, and will be treated to a free concert by country music star John Rich on Saturday night. For more information, visit www.dieselsupershow.com or call (888) 349-4287.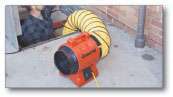 Marketplace Extra
Check out General Equipment's axial-flow confined space ventilation blower, EZ Grout's Hog Crusher, Yokohama's OTR dump truck tires and more.
Weigh in …
Take our poll! Visit www.EquipmentWorld.com and scroll down the left side of the homepage.
Our current poll:
When will the highway bill reauthorization be approved?
How is your business doing this month compared to last month? Poll taken from June 29-July 21st.
Results from last month's poll
(63 respondents):
Better — 70%
Worse — 17%
About the same — 13%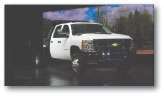 A leaner, meaner GM
Executive Trucks Editor Jack Roberts takes a look inside new General Motors initiatives, including technology, green offerings and the company's bottom line.
Network with us!
Connect with EW on facebook and LinkedIn.
Enter "Equipment World" in the search field, join the group or "like" EW and stay updated on news and events while networking with fellow industry members.