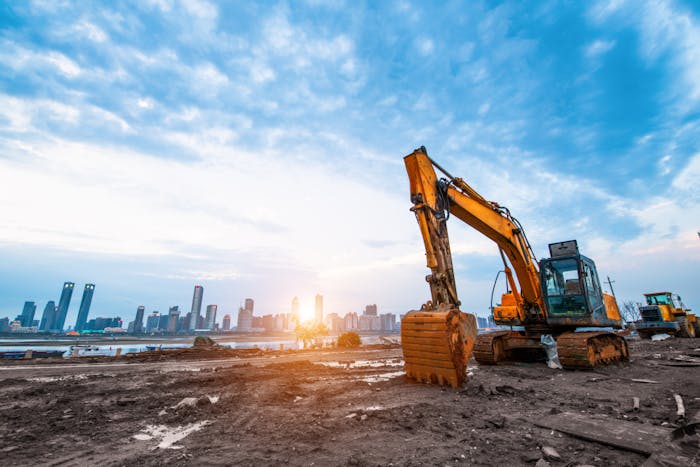 Shutterstock
The March results are in, and equipment finance companies appear to be gaining confidence in the year ahead. 
The Equipment Leasing & Finance Foundation's March 2021 Monthly Confidence Index is now at 67.7, a boost of 3 percentage points over February's 64.4 index. The Index is also at its highest level since April 2018, considered by the construction equipment industry as a strong year.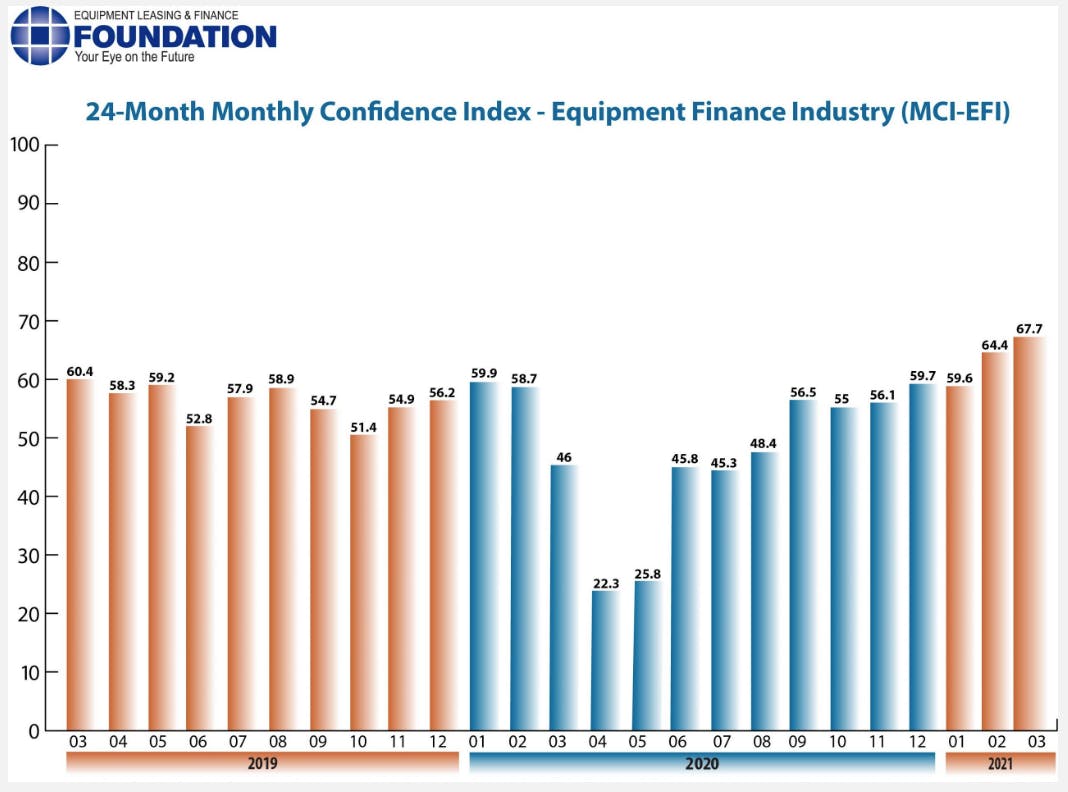 "We are relatively positive on domestic and global economic activity for this year, and likely next," says David Drury, senior vice president and head of equipment finance, Fifth Third Bank. "Despite lingering disruptions, with the tailwinds of government stimulus, central bank liquidity, excess capacity and pent-up demand, global economic growth may positively surprise in 2021."
Drury adds, however, that this optimism would be tempered if inflation occurs. "Higher inflation would lead to higher interest rates and less of an incentive for businesses to borrow and invest," he says.
In addition, respondents say they expect the following to occur over the next four months:
50% expect business conditions will improve, up from 46.2% in February. 
42.9% believe demand for capex leases and loans will increase. 
28.6% expect more access to capital to fund equipment acquisitions, up from 23.1% last month; 71.4% expect the same access to capital.
42.9% say they will hire more people, up from 38.5% in February. 
Finally, 69.7% of respondents say U.S. economic conditions will get better over the next six months. 
"The prospect of a broadly-vaccinated populations should further push open state and local economies," says Adam Warner, president, Key Equipment Finance. 
Divided by market segments, respondents were as follows: bank, 55.5%;  captive finance, 11%; and independent finance companies, 33%. 
The index is a qualitative assessment of key equipment finance sector executives on both prevailing business conditions and future expectations, according to the foundation.