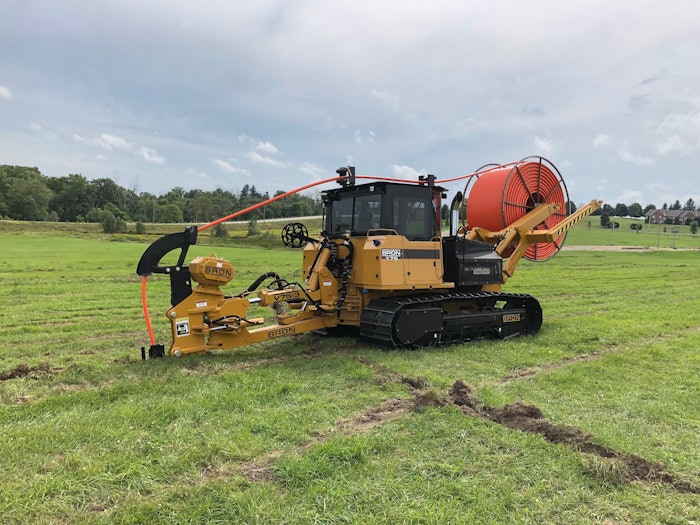 Vermeer
Vermeer is entering a distribution agreement with BRON that gives Vermeer dealers the rights to sell certain utility track plows and plow attachments worldwide.
Under the agreement, Vermeer dealers will exclusively offer BRON's tracked utility plows in the 200- and 300-horsepower class. In addition, Vermeer dealers will be able to sell the company's line of utility plow attachments.
Based out of Woodstock, Ontario, BRON specializes in making heavy-duty plows and attachments, including static and vibratory plows, trenchers, rippers, add-on plows and more. Family-owned, the company has been in business for more than 40 years.
In announcing the agreement, Vermeer says BRON's products complement Vermeer's utility plow lineup "by providing additional options for heavy-duty plows and attachments that are geared for some of the deeper and more extreme installation applications." 
"This agreement positions Vermeer to better help our customers capture more of the underground telecom and energy work that will be required to provide more reliable access to critical infrastructure around the world," says Dave Wisniewski., Vermeer vice president of environmental and infrastructure sales.
This past summer, BRON opened up a 24,000-square-foot distribution center in LeRoy, Minnesota. The BRON Midwest facility has a 1,800-square-foot showroom and holds offices for sales, service and parts staff supporting U.S. customers.