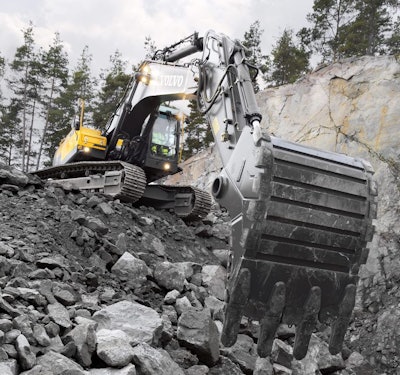 Alta Equipment Group has bought Vantage Equipment, which has three branches in Batavia, Syracuse and Albany, New York.
Founded in 2004, Vantage currently represents Volvo Construction Equipment and Gradall, among others. Alta says Vantage's construction dealerships generated approximately $41 million in revenue and had adjusted EBITDA of approximately $4.7 million in the trailing twelve months through September 30, 2020. Acquisition terms were not disclosed.
With the acquisition, Alta takes over the distribution of Volvo CE products in most of the geographic area in the state of New York, excluding Westchester County and the counties and boroughs of New York City and Long Island.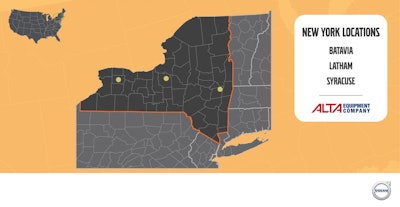 "The addition of Vantage further diversifies our customer base and will complement our Liftech business, which serves the New York material handling market," says Ryan Greenawalt, Alta CEO. "We believe Vantage has strong growth potential and look forward to bringing the full resources of Alta Equipment Group to the New York construction equipment market."
"Alta's progressive approach to evolving customer needs and its ability to invest capital will further improve our competitive advantage in the state of New York," says Stephen Roy, president of Volvo CE's North America, region. "The company has proven itself in multiple territories and we are confident that its growth into New York will be advantageous for our customers and our entire dealer network."
Vantage marks Alta's seventh acquisition since becoming a public company in February of 2020. Alta says it has spent $151 million in acquisitions as of mid-December 2020, expanding the company's geographic footprint, technician headcount, product lines, and OEM relationships while contributing approximately $34 million in adjusted EBITDA.
The transaction was expected to close before year-end 2020.