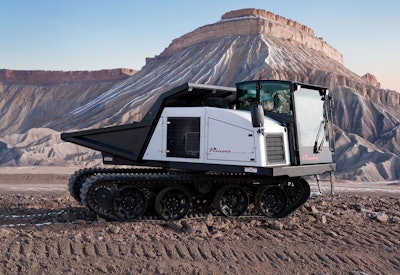 Crawler carrier manufacturer Prinoth has added an online training tool to allow technicians to earn certification in their Panther tracked machines from any web-enabled device.
The Prinoth Academy is structured so technicians can learn at their own pace. "We want every technician to be efficient on our crawler carriers," says Alessandro Ferrari. Prinoth CEO. "Technicians get money-making skills. Owners get profit-producing results. All while saving time and money on travel."
Course curriculum is broken into three levels: basic, advanced and expert. Basic topics cover fundamental knowledge of electrical and hydraulic systems. Advanced learning goes into the power pack, electrical system, hydraulics, controls, accessories and maintenance. In the expert level, technicians gain further vehicle service skills. Technicians are tested at the end of each level and receive Prinoth Academy certification upon successful completion.
The platform also gives service managers the ability to evaluate technicians and identify areas that need further training.