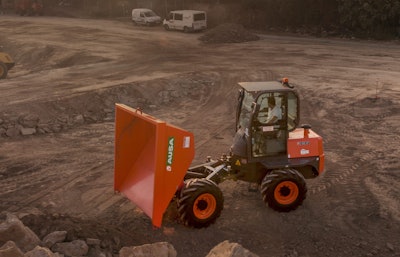 Diamond A Equipment, Oxnard, California, is now representing the AUSA line of compact rough terrain forklifts and dumper products.
Diamond A will offer the full line of AUSA articulated and rigid dumpers, as well as its range of rough terrain forklifts with 4-wheel drive capabilities. The AUSA agreement covers Southern California, the Central Coast, the Bay Area and the state of Nevada.
Part of the Ahern Family of Companies, Diamond A Equipment also offers Kubota, Case IH, Case CE, Snorkel, Xtreme Manufacturing, among other brands. Founded in 2008, Diamond A Equipment serves the Southern California and Southern Nevada regions from five branches in Oxnard, Santa Maria, Pacoima, Long Beach and Las Vegas.
AUSA manufactures equipment for a variety of industries including agriculture, civil and residential construction, landscaping and road maintenance. Established in 1956 and headquartered in Barcelona, Spain, the company produces more than 10,000 units per year and has more than 500 dealers in 90 countries.