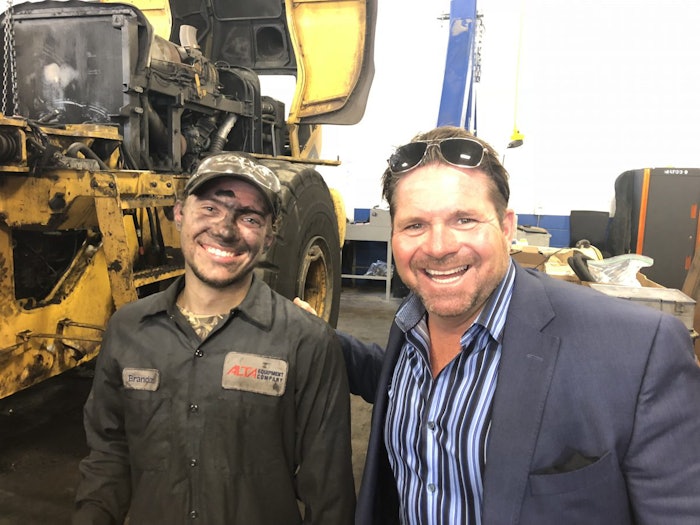 Rob Chiles brought an "infectious energy and dedication to the business that inspired his team and gave confidence to both our customers and our OEM partners," said Ryan Greenawalt, Alta Equipment Group CEO, in a statement, noting the passing of Chiles, 52, earlier this month.
Chiles, president of Alta Equipment Group's construction division, died in a boating accident in the Detroit River, according to a reports by Crain's Detroit Business and the Detroit Free Press.
"Rob's incredible passion for the equipment industry, mentoring and developing talent at Alta, and winning in the marketplace was surpassed only by his love for his family and his faith," Greenawalt added.
Greenawalt said Chiles joined Alta in 2012, and "led a turnaround of our construction equipment business that brought us to the top of the dealer network and created an unmatched portfolio of world-class products." Greenawalt continued: "He was the embodiment of our 'Customers for Life' mantra."
Chiles was interviewed by Equipment World after Alta Equipment was named the inaugural Big Iron Dealer of the Year in 2018.
Chiles described the firm's accomplishments at that time as an "awesome journey."
"We believe we're a service company that just happens to sell equipment," Chiles said. "The old saying in the industry is that the sales person sells the first machine and service sells the second machine, but we believe every machine is sold because of service."
Chiles continued: "We have a gray collar mentality here. You have to do the work to understand it. No one is in an ivory tower."
Prior to working for Alta, Chiles spent 16 years at Michigan Cat.
Alta Equipment, which went public this February, indicated in its Q2 report that it was still actively seeking M&A opportunities after buying Florida Volvo dealer Flagler, Martin Implement Sales, HILO Equipment & Services and warehouse automation firm PeakLogix earlier this year.