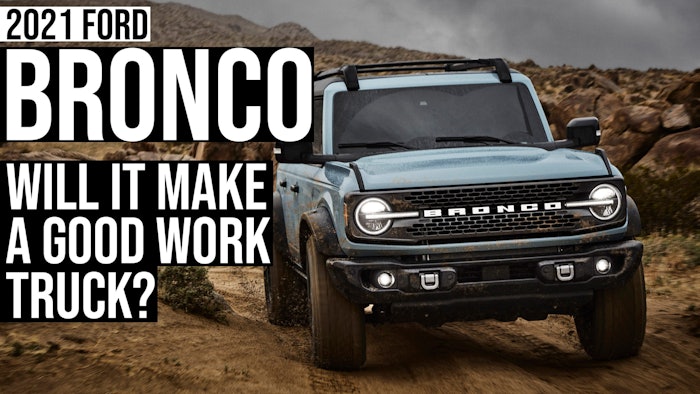 Demolish reinforced concrete with Okada's new TOP 1000J hydraulic hammer
Applications for the 17,000-foot-pound class breaker include demolition of heavily reinforced concrete structures, building foundations, trench rock and boulders.
The hammer requires 92 to 110 gallons per minute of hydraulic flow at 2,470 to 2,900 pounds per square inch, and it breaks at a rate of 200 to 280 blows per minute.
To read more, click here.
---
Diesel debuts on 2021 Jeep Gladiator, coming later this year
For those looking for more power and better fuel economy—and who isn't?—look for the diesel-equipped 2021 Jeep Gladiator this fall.
FCA's 3.0-liter V6 EcoDiesel, rated at 260 horsepower and 442 lb-ft of torque will be paired up with a new transmission and available on Gladiator Sport, Overland and Rubicon models with engine stop-start (ESS) technology standard.
To read more, click here.
---
Skid Steers Are Earning New Respect on the Jobsite
"It wasn't that many years ago, skid steers had open cabs and mechanical levers," says Kevin Coleman, Cat product specialist for skid steers. "They were utility machines. The idea of an enclosed cab with heat and air conditioning and electro-hydraulic joysticks would have seemed laughable. Now those are standard features. Today's technology is the next step in that evolution."
Cat's big technology advance centers around its SMART technology, which enables the skid steer to recognize the attachment and automatically match the performance of the two pieces. The monitor will display information specific to the attachment. Default operation of the joysticks will switch from controlling the skid steer to controlling the attachment. All D3 skid steers are equipped with SMART technology.
To read more, click here.
---
GMC teases 1,000-hp Hummer EV with first look at electric "supertruck's" profile, front end (Video)
A new teaser video released by GMC has given us our first real look at the truck that represents the much-hyped return of the Hummer brand and what will likely be General Motors first fully-electric, battery-powered pickup truck to hit the market.
The teaser video, posted below, also gives us the first dates around its release: a fall unveiling this year, followed by production starting in fall of 2021.
To read more, click here.
---
Video: Will the 2021 Ford Bronco Make a Good Construction or Work Truck? Everything You Need to Know
Ford is positioning its resurrected Bronco as the most off-road capable 4×4 SUV on the market. So with all this ultra-tough cred and equipment, would it make for a good vehicle for traveling into rough earthmoving jobsites? In the video below, we go deep into the design and equipment details to find out.
---