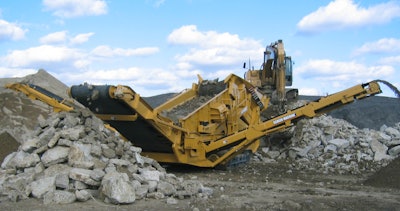 Company Wrench has added Screen Machine Industries to its lineup at the company's Lakeland, Florida, location.
The company will offer Screen Machine's complete line of portable jaw, impact and cone crushers, screening plants, trammels and conveyors.
"There is enormous demand for dependable crushing equipment in the Sunshine State," says Cam Gabbard, Company Wrench president. The company "believes the Screen Machine product line is a perfect fit for this growing market," Gabbard says.
Company Wrench sells, rents, services and supplies heavy equipment in 10 locations in Ohio, Kentucky, Tennessee, North Carolina, South Carolina, Florida and New Jersey.  The company began operations in 1999 and expanded its Carroll, Ohio, headquarters in 2019.