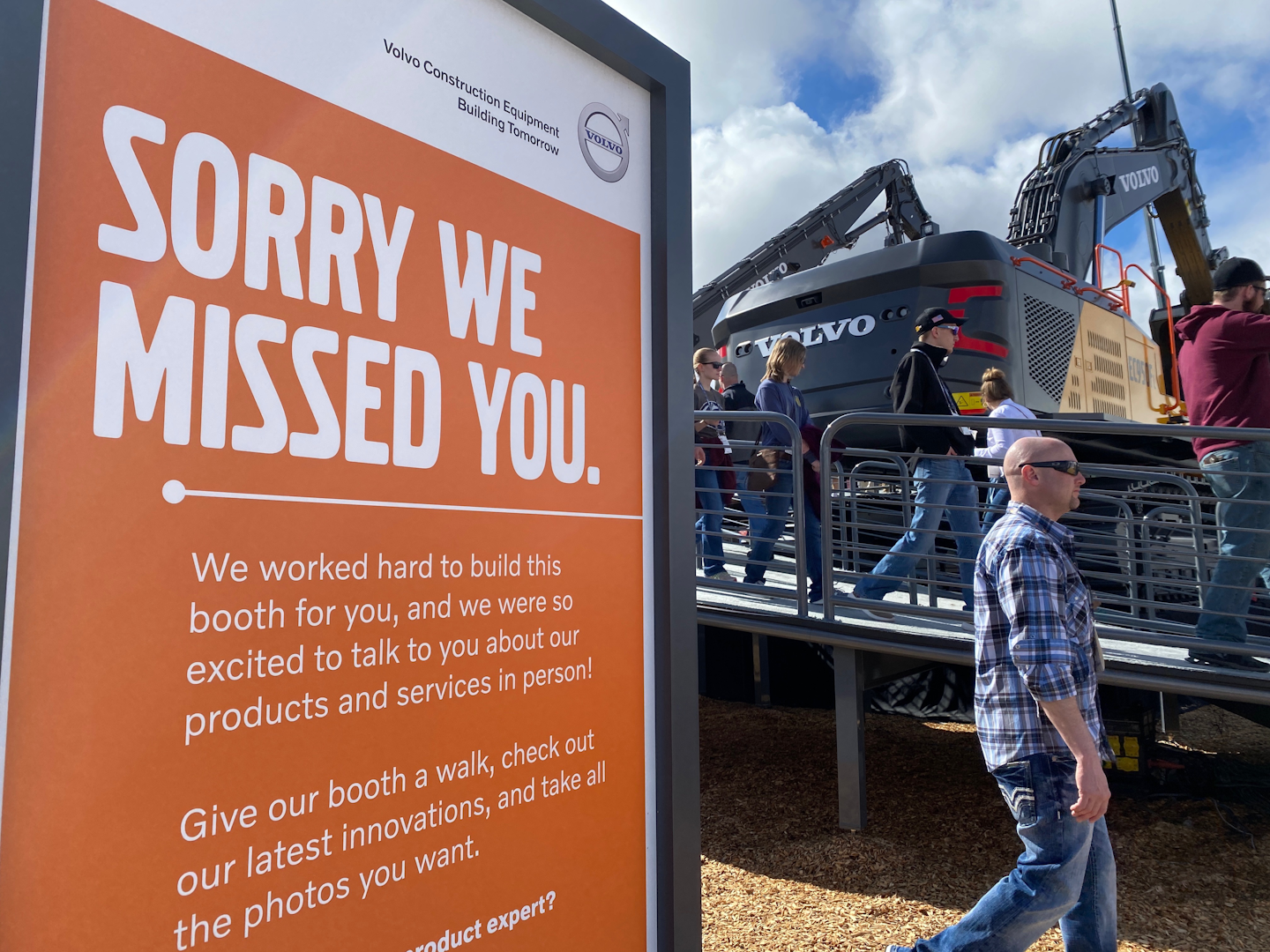 As it saw its operations in China recover following the COVID-19 coronavirus outbreak, Volvo Construction Equipment's 1Q sales globally took a sales hit of 17 percent. The company says sales, profitability, deliveries and orders all showed reversals during the period.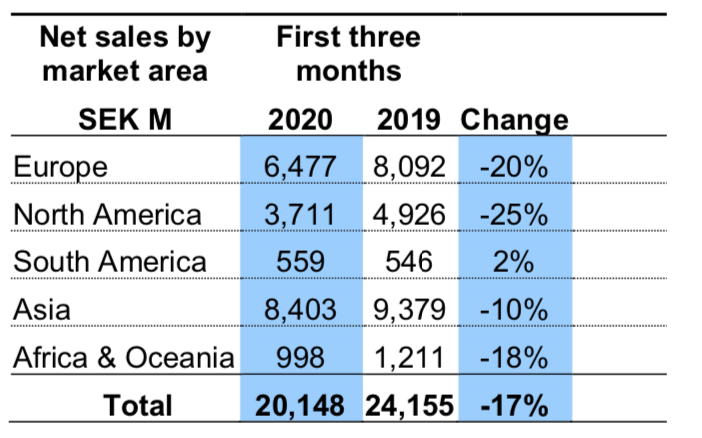 Volvo CE's net sales decreased to 20.1 million SEK ($2 million USD), compared with 24.15 million SEK ($2.4 million USD) during the same quarter last year. Order intake decreased by 7 percent and deliveries were down 13 percent. In addition, earnings felt the decline of machine volumes and an unfavorable machine mix, says the company.
North America, even though just beginning to feel coronavirus impacts at the end of 1Q, saw sales declines of 25 percent, says Volvo CE. It was the largest decrease throughout the company's five regions. The next largest decline was felt in Europe, which declined 20 percent.
"The measures to stop the spread of the Covid-19 pandemic began affecting our operations in China in February, and had a severe impact in mid-March, when our global supply chain was disrupted and production halted in most parts of our operations," says Volvo CE's president Melker Jernberg. "It is clear that we are now entering a tough period, with both production stops and low demand having a negative impact on our profitability. That said, we take confidence in the fact that our customers are active in businesses that are important to society, and that our products and services are vital in building sustainable infrastructure for the future."