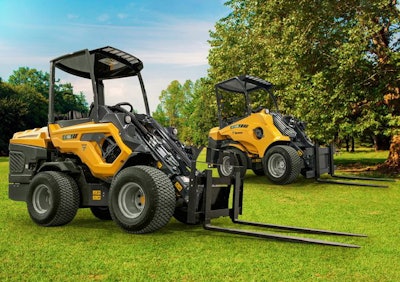 Vermeer and MultiOne have signed a distribution agreement to sell MultiOne compact articulated loader models at Vermeer dealerships in North America and the Caribbean starting in early summer 2020.
The MultiOne compact articulated loaders feature telescopic booms and range from 933- to 1590-pounds operating capacity. The Vermeer-branded models will be manufactured at MultiOne's facility in Vicenza, Italy and offer a selection of attachments and a full line of parts and service.
Doug Hundt, president of Vermeer Industrial Solutions, says the MultiOne loaders will meet a growing demand in the landscape, tree care, rental and general construction markets and offer productive speeds and low turf disturbance while helping solve labor challenges on the jobsite.
Earlier this year, Bobcat launched its own compact articulated loader. Bobcat calls its machine the SAL (small articulated loader) and offers its in two models. You can learn more about them in the video below.