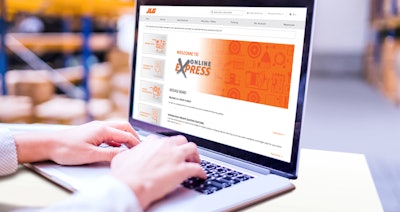 JLG Industries has upgraded its Online Express parts ordering system, which will be accessible by users via mobile, tablet or desktop.
Key features of the system include:
Enhanced search capabilities by part, description or serial number
New shopping cart for viewing orders and improving checkout
Interactive manuals are now mobile-friendly and can be searched by serial number
Administrator features allow customers to add and manage their own users
New shopping list feature makes common parts reordering faster and easier
Freight quoting provides visibility to parts availability and entire order freight costs.
"Online Express helps customers place orders from anywhere using any device, and now features an intuitive user experience, enhanced site navigation and simpler reordering of parts," says Travis Myers, JLG director of product support.
"The ability to search for parts by either a serial or part number makes finding what I need so much simpler and faster," says Larry Feeser, inventory operations manager, Best Line Equipment. "Being able to put a quote together, save it, and come back later to continue the transaction makes ordering multiple and routine items very efficient."