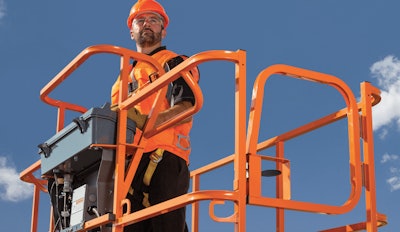 JLG Industries has announced leadership promotions in its North American, Asia-Pacific (APAC) and Europe-Middle East-Africa-India-Russia (EMEAIR) aftermarket operations.
Wade Jones has been named general manager of North America Parts, a newly created role. Jones will partner with the JLG Parts sales team while continuing to lead JLG Parts Distribution Center operations.
Jones brings with him to this new role 13 years of JLG experience, most recently as the regional vice president of sales and service, and more than 20 years in the heavy equipment industry, a press release says.
According to CEO Andy Tacelosky, "Wade has the perfect blend of experience between JLG and his related external expertise to strategically lead our North American parts and distribution business. He is a knowledgeable and well-respected team member, and we are excited that he has accepted this new role."
Ken Ferguson has been named the general manager of North America service and used equipment, a new position at JLG. Most recently director of used equipment, Ferguson brings nearly 15 years of industry experience to his new post, including tbree years with JLG.
"Ken's successful leadership in our used equipment sector has made a noticeable impact on JLG's profitability and growth," Tacelosky says in a press release.
"The merger of North America Service and Used Equipment under a leader like Ken will help us to drive synergies across our business that will positively impact customer satisfaction."
Willie van Ryneveld has been named the director of customer care for the EMEAIR region. Bringing with him more than 30 years of experience in customer and product support and manufacturing operations, van Ryneveld will oversee parts management, parts distribution center operations, field services and training, the company says.
"Willie has an impressive track record of customer success across well-known brands and multiple manufacturing environments," says Karel Huijser, JLG European general manager. "His history of long-term, successful customer relationships is among his greatest assets and JLG is fortunate to welcome him to our team."
David Wei has been named associate director of aftermarket for JLG's APAC operations. Wei will be responsible for the strategic direction of all service, parts sales, training and quality in the region. His new role will be instrumental in developing market demand for all aftermarket customer support activities.
According to William Gu, JLG APAC general manager, "We are very fortunate that someone of David's caliber has accepted this new position. He brings tremendous industry experience to our operations and is ready to lead our well-established team."