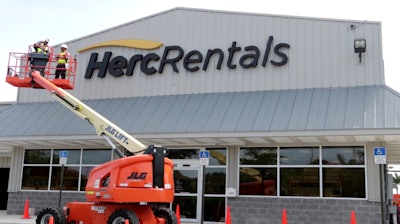 Herc Holdings announced today that it has appointed Mark Irion as senior vice president and chief financial officer.
In this role, Irion is now overseeing the company's finance function. It's a lead role in Herc Holdings' ongoing activities in the capital markets and in its relationships with banks, ratings agencies, institutional investors and financial analysts.
Irion joins Herc Holdings, which operates through its Herc Rentals Inc. subsidiary, as a leading equipment rental supplier with about 275 locations, primarily North America.
The full-line equipment rental supplier offers a broad portfolio of equipment for rent.
For the past 19 years, Irion served as chief financial officer for Neff Corporation, a publicly traded equipment rental company until its sale in October 2017.
His career experience also includes serving as chief financial officer for a computer component distribution company and audit senior for Deloitte & Touche LLP.
"Mark brings comprehensive financial expertise, relevant industry experience and seasoned executive leadership to our business," says Larry Silber, president and chief executive officer.
"I am confident that his contributions will advance our long-term strategies to achieve profitable growth, promote operational effectiveness, deliver superior customer experiences and exercise disciplined capital management."
Irion will be based at the company's Bonita Springs, Florida, Field Support Center.