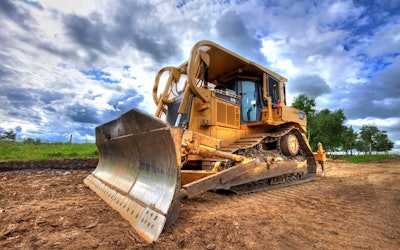 Foley Equipment has launched a National Accounts VIP Rental Program by Caterpillar to better meet the temporary power needs of large businesses operating in multiple regions.
"With a 24/7 representative from the Caterpillar Customer Interaction Center to maintain continuity between customers and rental locations, the new program provides clients a streamlined rental approach by providing a single point-of-contact and single-agreement policy," says Foley Equipment, based in Wichita, Kansas.
"This program makes it easier for customers across regions to do business with us," explains Gary Miller, rental power sales manager.
"No matter the size or location of your temporary power need, our customers enrolled in this new program will have a smooth experience from beginning to end."
The National Accounts VIP Program provides each client an account manager to deliver individualized service.
It's designed to consolidate your rental needs across multiple facilities, Cat says. Your business is served with a single contact to take care of temporary power needs for multiple regions.
Under the program, one master agreement covers all customer locations in North America, ensuring they receive all the rental equipment and service needed without the hassle of multiple contracts.
An online billing system with updated account information is included, which itemizes bills by location to simplify expense tracking. Custom loyalty programs are also available for qualifying participants.
Foley Equipment, in partnership with the Cat Rental Power network of dealers, says it is part of the largest contingency of "Power Systems solutions in North America."
With more than 300 locations and 1,500-plus certified technicians to properly maintain and support equipment, the National Accounts VIP Rental Program is ready to serve all sizes and locations of temporary power needs in North America, a press release says.
And with nearly 1,000 employees across 15 cities, Foley offers a full range of equipment and power generation sales, rental, service and technology solutions. For more information, visit FoleyEq.com.