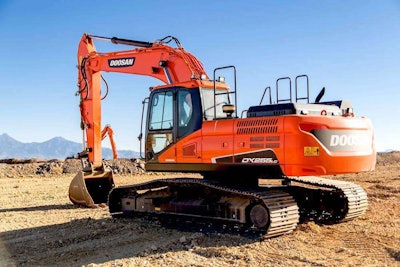 Doosan has expanded its authorized dealer network in North Carolina with the addition of two ACT Construction Equipment locations.
One of the locations is located in Wilmington while the other is in Charlotte. ACT offers a range of Doosan equipment including crawler excavators, wheel excavators, material handlers and wheel loaders.
ACT was established in 1951 and has been under the current ownership since 1973. The company began selling compact equipment in 2008 and says it began offering Doosan equipment to complement those current compact offerings.
"ACT has a lot of compact customers who also run heavy equipment who had to go elsewhere for their heavy equipment needs," says Britt Hefner, operations manager for ACT Construction Equipment. "ACT was looking for a heavy line that matched well with the compact equipment we already carry, and we saw it was a good match. Our core values support relationships with quality, well-supported products, which is what we found with Doosan. By carrying Doosan, we will give customers a one-stop shop for sales, parts and service."
The Doosan-supported ACT dealerships are located at 10925 Metromont Parkway, Charlotte, North Carolina, 28269, and 3001 Boundary Street, Wilmington, North Carolina, 28405.