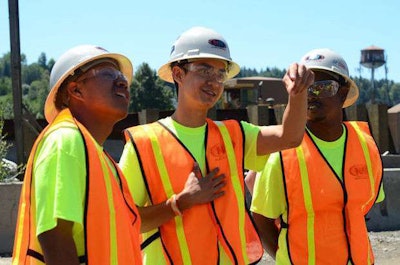 To encourage young people to pursue trade and technical careers that are necessary to support the equipment rental industry, the American Rental Association (ARA) is teaming up with TechForce Foundation of Scottsdale, Arizona. They're collaborating to dispel the old stereotype of "grease monkey" as they raise the profile of those who work in the industry – and whose skills are valued and direly needed.
TechForce Foundation is an educational nonprofit that has developed the FutureTech Success campaign, an industry-wide initiative to foster the next generation of workforce technicians. The aim is to inspire, support and connect middle-and high-school students and their influencers with the resources to support their technical education and career development.
"We are excited to announce ARA's support of the FutureTech Success campaign, and proud to be named an association partner," says Tony Conant, CEO of American Rental Association, which is based in Moline, Illinois. "The demand for skilled technicians to keep the equipment rental industry thriving has become increasingly dire."
Conant adds that "ARA recognizes that this labor shortage is a significant issue for our members and the industry as a whole. Partnering with TechForce Foundation is one step that ARA is taking to address the growing concern and provide resources that our members can benefit from."
Conant was joined by TechForce Foundation CEO Jennifer Maher at The Rental Show in New Orleans in addressing challenges that rental business operators face with finding people with tactile skills and the technical training to build, diagnose and maintain various types of equipment in the industry.
"Having ARA on board as an association partner with TechForce Foundation in the FutureTech Success campaign helps us reach a new audience and opens up opportunities for us to assist an additional segment of the industry," says Maher. "There is power in numbers and the more companies and organizations that join in our cause and help share the message, the increased likelihood for success," she says.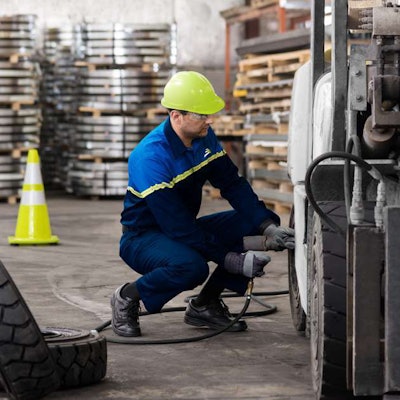 According to the Technician Demand Report, published by TechForce Foundation, 125,000 new entrant technicians in auto, diesel and collision will be needed annually over the next ten years.
"If you look at the statistics provided by the Bureau of Labor Statistic (BLS), they accounted only for new entrants in this career field but failed to account for the replacement component of demand, which is a considerable number," says Maher. "The new BLS projection is more in line with what TechForce believes the demand to be."
Factors in the growing shortage include the growing economy and the complexity of vehicles and equipment with more intricate diagnostics. Overcoming the misperception that a four-year degree is the only road to success in America and educating students and parents on the rewarding opportunities that a technician career can provide are the fundamental issues in overcoming the labor shortage, according to Maher.
Earlier this year, the ARA Foundation initiated the Technical Training Grants program, which is designed to provide financial assistance to rental business employees pursuing higher learning in areas from welding to hospitality services.
This program assists employees with a minimum of 1,000 hours of service to a rental business who are eligible for up to 50 percent of the training costs, up to a maximum of $1,000.