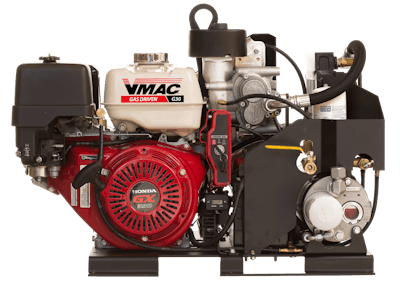 As the equipment rental market grows and shows no signs of letting up, VMAC has decided to enter the fray.
The company is launching its foray into rentals with its G30 gas-driven, rotary-screw air compressor, which is now eligible for the first time to rental customers.
"There's been tremendous growth in the equipment rental market in recent years, and the market is expected to continue to grow over the next ten years," says Mike Pettigrew, VMAC's marketing manager. "VMAC has responded to rental customers' requests for a lightweight, compact and powerful air compressor for short-term jobs, and the G30 is the perfect solution."
To further solidify its rental entry, VMAC made its first appearance at the American Rental Association's annual rental show this week in New Orleans.