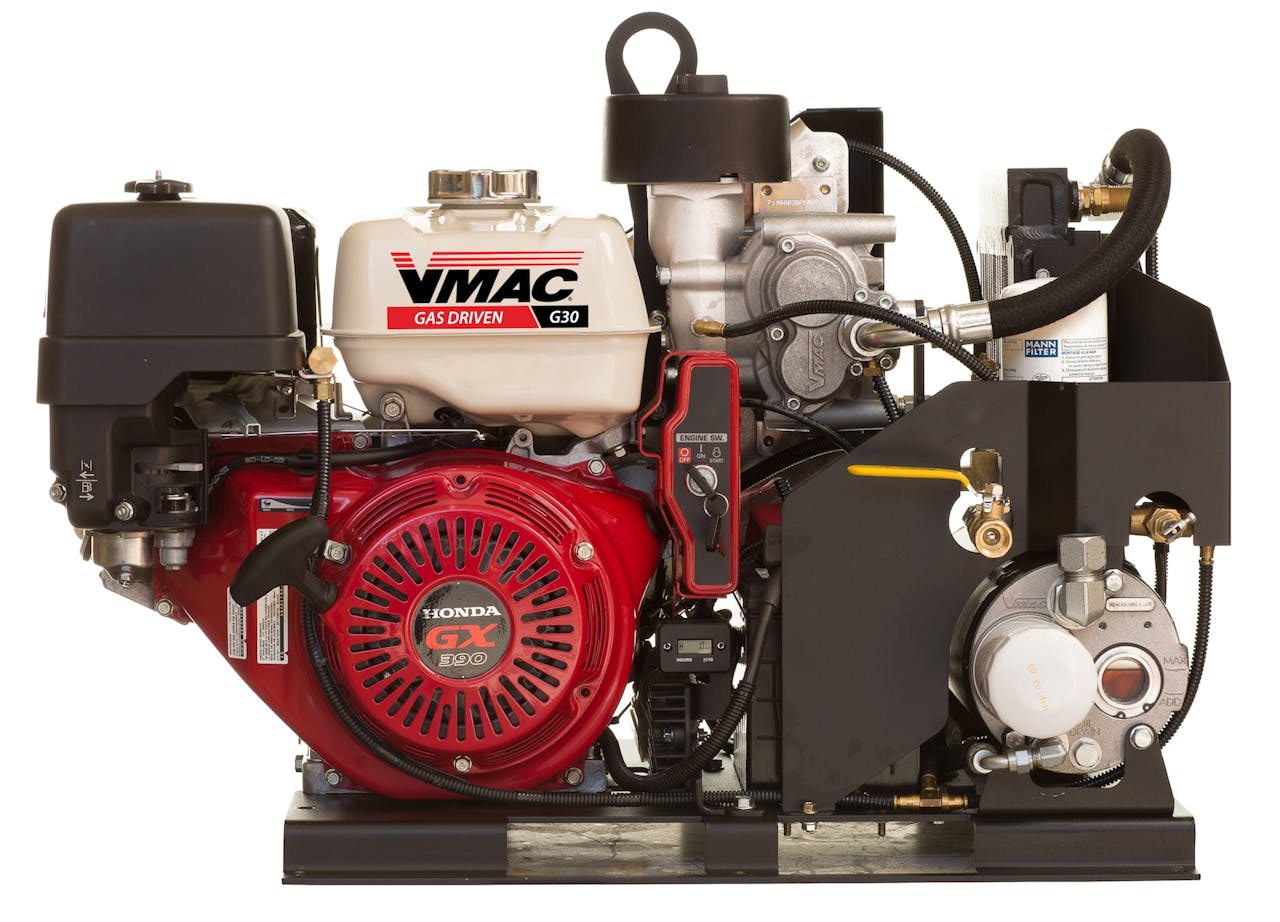 VMAC released its G30 gas-engine-driven air compressor the opening day of ICUEE Tuesday, now with a Honda GX390 gas engine that offers up to 30 cfm at 100-percent duty cycle.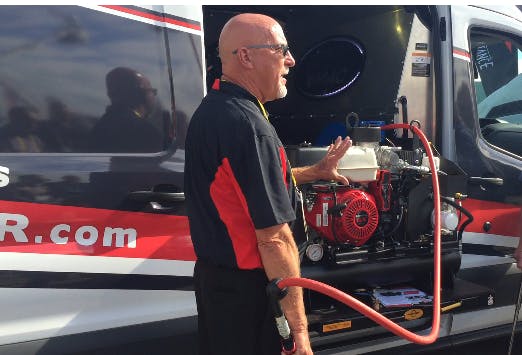 "VMAC's G30 has always been the lightest, smallest and most affordable gas engine-driven air compressor in the industry, and now with the change to the Honda gas engine, it offers even more value," says Mike Pettigrew, VMAC marketing manager.
In switching from the former Subaru EX40 engine to the Honda engine, VMAC says it was able to engineer several improvements, including a 23-percent noise reduction at high idle, and a 75-percent noise reduction at low idle. The engine is also 15 percent more fuel efficient and offers improved operational performance at hot temperatures and high elevations, according to the company.
"You can simply bolt it down in a truck," says Mike Schaum, southwest national sales representative with VMAC. "It does not require an air receiver tank to be added to the service truck." The lighter design enables trucks to save up to 4 percent in fuel, while the compact footprint allows users more space for tools and materials in the back of the truck.
The unit has a 1.6-gallon fuel tank, VMAC belt-drive system and whasp tank. An unloader decreases engine load, lowers sound level, and reduces fuel use and engine wear.