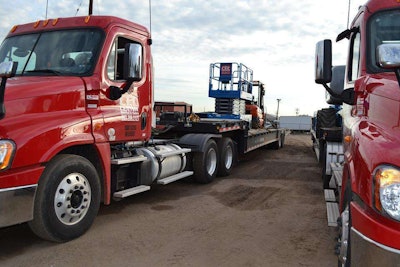 H&E Equipment Services has completed its acquisition of Contractors Equipment Center (CEC) in the greater Denver, Colorado, area.
The purchase is part of H&E's ongoing strategy of acquiring rental companies to complement its existing business and footprint, the company says. This latest acquisition will augment H&E's capabilities and efficiencies of scale in the market areas and geographies that Contractors Equipment Center currently serves.
The assets acquired include about $84 millon in fleet, based on original equipment costs, and three branch facilities serving end markets in the non-residential construction and other sectors, H&E says.
"We are very pleased to have finalized the CEC transaction, which doubles our branch count to six in Colorado, significantly expanding our presence in a strong non-residential construction market," says John Engquist, H&E's Chief Executive Officer.
"Our collective teams have been working side-by-side since we announced the definitive agreement in late November in an effort to ensure a seamless integration process post-closing. As a result, our newly combined Colorado operations have solid momentum entering the New Year. CEC is extremely representative of the type of acquisitions we intend to actively pursue."
H&E Equipment Services has 80 full-service facilities throughout the West Coast, Intermountain, Southwest, Gulf Coast, Mid-Atlantic and Southeast regions.