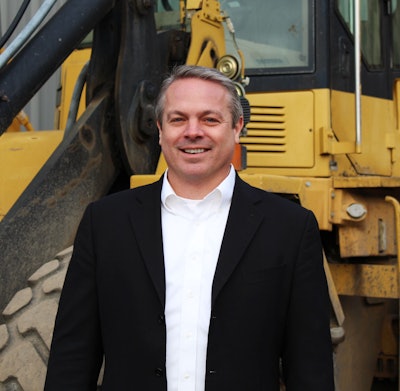 Aaron B. Lian has been named president and CEO of H&R Construction Parts and Equipment, succeeding Larry D. Mohr, who is retiring.
Lian has been chief operating officer since September 2016.  He previously worked at Schwing America, as vice president and general manager in the St. Paul, Minnesota, area,  managing and leading the company's ready-mix products division.  Before that, Lian worked at the ESCO Corporation for 24 years.
Mohr served as president and CEO of H&R Construction Parts since 2015.  He's served in a variety of roles within the company, and colleagues describe him as a driving force behind the company's strategic direction and strong operational performance.
Mohr helped lead the transition of the company to a fully owned subsidiary of the Sumitomo Corporation in 2017.
"Mr. Mohr has been an invaluable part of the H&R team and has led this company successfully during his tenure," says Tadashi Nakatsuka, H&R chairman.  "While Mr. Mohr will certainly be missed, I am equally as confident in the leadership of Mr. Lian as he assumes the president and CEO role."
H&R Construction Parts and Equipment has served the North American heavy equipment dismantling industry, supplying new and used equipment parts to the construction, mining, forestry and municipal industries since its beginning in 1984.
With headquarters in New York, H&R has four locations across the United States and Canada.