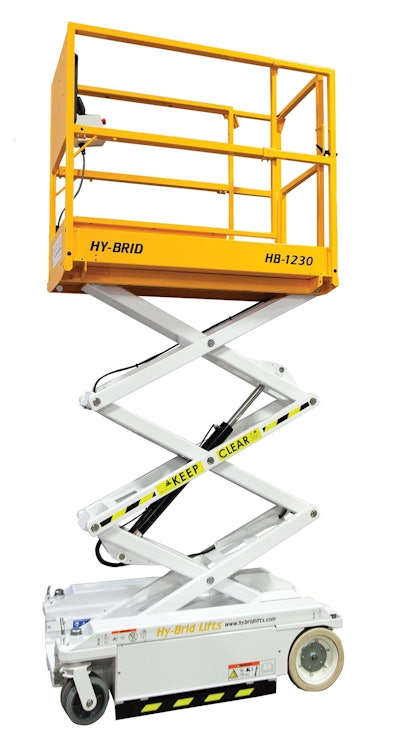 Custom Equipment of Wisconsin has been acquired by an affiliate of the investment firm, Stratford-Cambridge Group.
With headquarters in Richfield, Wisconsin, and a manufacturing facility in West Bend, Wisconsin, Custom Equipment is a family-owned welding and fabrication business. It began in 1981 by developing lifts for the cemetery and mausoleum markets.
Custom Equipment evolved into a firm that designs and manufactures specialized scissor lifts sold primarily under the Hy‐Brid Lifts brand. A full product line includes scissor lifts and aerial work platforms for the construction and industrial markets. They feature an electric drivetrain, low weight and high maneuverability, the company says.
Stratford-Cambridge group, based in Plymouth, Michigan, is a private investment firm that focuses on buying and building companies in the industrial sector.
"Our family started this business over 36 years ago and are very proud of what we've built and the relationships that we've made," says Steve Kissinger, who with his wife, Lynn, founded the business.
He says the Stratford-Cambridge Group recognizes the value in Custom Equipment's products and relationships with customers, vendors and employees.
"We see this as a great opportunity to continue growing the company while continuing to maintain those relationships," Kissinger adds.
The Kissingers, who will retain a 20 percent stake in the business, say they chose the Stratford-Cambridge group for its financial, strategic and operational expertise.
The company says its strives to differentiate its products through design, compact footprint, light weight, great maneuverability and exhaust‐free battery power, which allows access to tight areas.
"Custom Equipment checks all of our boxes in regard to our investment criteria: highly engineered product line, impressive growth trajectory and strong management team," says Stephen Ellis, managing director of Stratford-Cambridge Group.