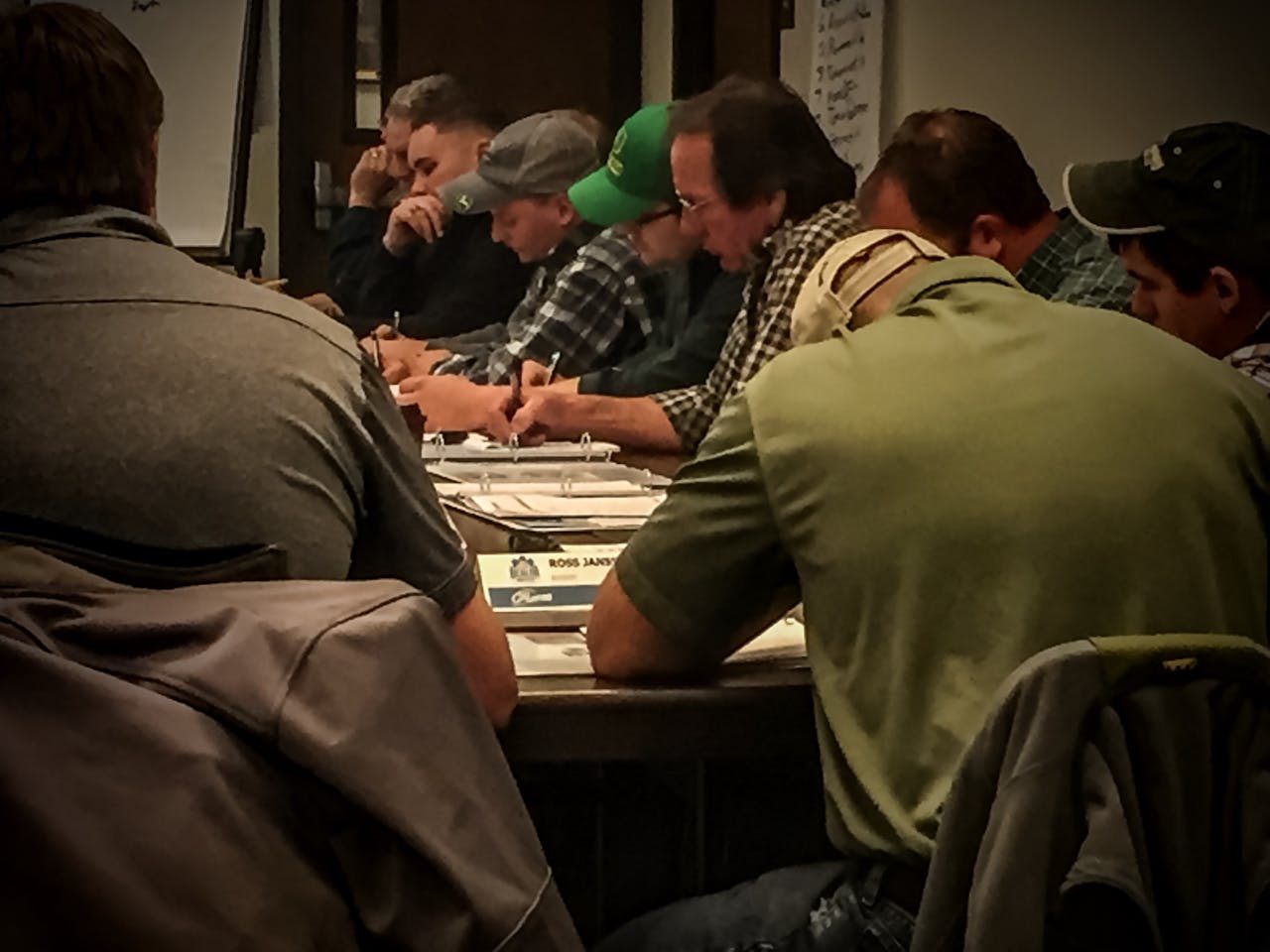 Dealers understand that having the right inventory is the first step to increasing revenue and profitability. To that end, the Western Equipment Dealers Association (WEDA) is offered a course on how to best manage this key asset.
The iron management course on used inventory control focuses on your organization's key leaders and staff, according to the Dealer Institute, a division of WEDA, which is a nonprofit advocacy trade group based in Kansas City, Missouri.
"Managing one of the biggest capital investments or assets within the organization is critical," says Cory Hayes, vice president of education and training for the Dealer Institute.
"When the economy was good, we could afford to make a few mistakes, but it's tighter than ever, and we have to figure out how to best manage that inventory, including making better trades and understanding when we should recondition and shouldn't," Hayes tells Equipment World.
"This program has probably been our most popular one because dealers are really looking for some unconventional ways to better manage their inventories and get ahead of being upside down in used inventories."
Two separate two-day modules, held in December and February in Denver, will cover used iron forecasting, KPIs, cash-flow metrics, management's role in asset management, alternate marketing strategies and other topics.
The public course is described as a holistic approach showing how each department contributes to successful used inventory control, increasing profitability and improving cash flow.
"This will be the seventh production of the iron management course in the United States and Canada over the last two years, and we've had dealers from all over North America who have participated and been involved," says Michael Piercy, director of business development for the Dealer Institute.
New courses have been created because a dealer's general manager, sales manager, CEO or salesperson completed an initial course through WEDA and realized more of their dealer-wide staff members should have been involved, including salespeople, accountants and aftermarket managers, Piercy explains.
The Dealer Institute's Personal Improvement Plans (PIPs) enable dealers to track each participant's progress throughout the course. PIPs are unique to the Dealer Institute, which provides courses that have been created by dealers for dealers.
The two upcoming modules meet for a total of 24 hours. The first, called "Changing Used Iron Culture," lasts a day and a half on December 12 and 13, 2017.
The second module, also a day and a half on February 13 and 14, 2018, is titled "Buying, Managing and Marketing Used Iron."
The cost is $1,875. For further details on the course and also a video explaining how the PIPs work, go to dealerinstitute.org/product/us/iron-management.
You can also contact Cory Hayes at 618-214-5232, chayes@westerneda.com; or Michael Piercy at 618-315-5430, mpiercy@westerneda.com.