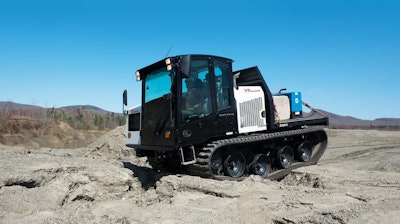 Tracked vehicle manufacturer Prinoth has added Ontario-based CG Equipment to its North American dealer network.
CG Equipment, which has served southern Ontario since 1962, will carry the Panther line of vehicles through its locations in Zurich and Guelph, Ontario.
Prinoth says adding CG Equipment is part of its strategy to expand its dealer network, which has "grown significantly" this year so far.
"Pipeline construction for oil and gas is certainly on the increase," says Doug Little, director of sales for Prinoth. "There are many external reasons that generate this level of interest in PRINOTH's products but our technology combined with the outstanding quality and reliability of our platform, are two qualities we feel dealers are seeking when selecting new product lines to take on."