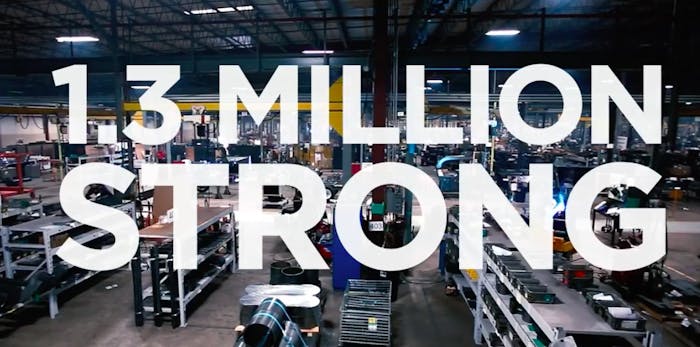 The Association of Equipment Manufacturers (AEM) has launched a new ad campaigned to tout the economic contributions of equipment manufacturers and related industry aimed at "Washington influencers."
The "Behind Every Product" campaign includes a video (included below), print and digital advertising material.
"Equipment manufacturers want to be sure that President Trump, members of Congress and other leaders in Washington understand the size and scope of our industry," says AEM President Dennis Slater. "We want everyone to understand that behind every piece of agriculture or construction equipment is a story of a hardworking American who is able to support a family because of our industry."
The off-highway equipment manufacturing industry contributes $159 billion to the U.S. GDP and supports about 1.3 million jobs across the country, according to a report released earlier this year by IHS Markit. The report also found the industry supported more than $416 billion in sales activity, and generated more than $25 billion in local state and federal tax revenue in 2016.
AEM says the campaign is part of its I Make America campaign to "engage and mobilize industry employees to advocate for pro-manufacturing public policies." As part of that effort, the association plans to take elected officials from both parties on tours of manufacturing sites across the country.
"This campaign salutes the men and women of the equipment manufacturing industry for their hard work building the products that enable all of us to have a better way of life,"says said Kip Eideberg, AEM Vice President for Advocacy and Public Affairs. "We need our elected officials in Washington to work equally hard to advance the policy priorities important to our industry."