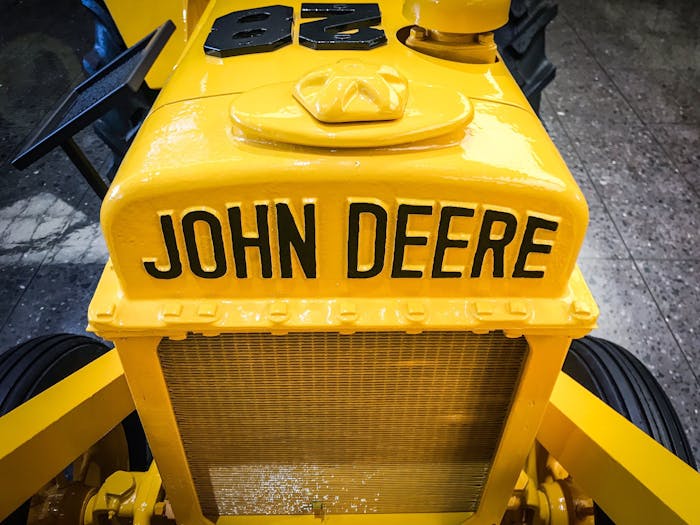 Imagine a diesel engine oil filler cap that reminds you when it's time to change the oil.
That's what Perkins showed us in June at its new factory in Seguin, Texas. Just north of San Antonio, Seguin is where the British-based Perkins put its headquarters for the Americas and has co-located an engine manufacturing operation with Caterpillar.
Perkins billed its SmartCap as the world's first low-cost engine telematics device. Unlike a typical equipment telematics system that might cost $200 and require a monthly subscription fee, the SmartCap costs just $50 (the introductory price) and the data is free. More than just a telematics device, however, the Smart Cap serves as a gateway into a new Perkins web-based service for parts ordering and engine management.
An association representing the pipeline construction industry – including truck drivers who contract to haul equipment for pipeline construction projects – and a specialized equipment fleet are seeking exemptions from the electronic logging device mandate set to take effect on Dec. 18.
The Pipe Line Contractors Association (PLCA) is requesting the exemption for all pipeline contractor vehicle drivers, stating the drivers typically utilize the short-haul exemption to logging regulations, but they sometimes exceed the short-haul exemption of more than eight days in a 30-day period, requiring them to use ELDs. The group says the drivers would still be required to keep paper logs if the exemption is granted.
PLCA says the drivers primarily operate flatbed trucks off of public roads in a pipeline right-of-way. The group adds that ELDs do not offer a safety benefit for pipeline drivers because they are rarely on public roads. The exemption request states the drivers "almost always" operate within a 100-mile radius and meet the requirements for the short-haul exemption, but may not return to the work-reporting site within 12 hours, as the short-haul exemption requires.
Volvo has sold off all of its shares in German engine maker Deutz, according to brief announcements released by the companies.
Volvo says it sold more than 30 million shares to institutional investors for 1.9 billion Swedish Crowns ($225 million).
In June 2012, Volvo increased its shareholding from 6.7 percent to more than 25 percent with the purchase of 22 million shares at a value of approximately $163 million from Same Deutz-Fahr Group (SDF), at just more than $7 per share.
It's not often that you visit a place to take in the history within its walls only to find that the walls themselves have historical significance as well.
But that's exactly what you get at John Deere's stunning World Headquarters building in Moline, Illinois. Apart from housing corporate offices, the complex sits on 1,400 acres of—as you'd expect—extremely well-manicured land, and features a fascinating collection of historical Deere machines.
The building is the winner of multiple architectural awards. William Hewitt, Deere & Company President at the time, thought the look of the building should "reflect the character of the company of its employees," according to the Deere website. Designed by Eero Saarinen, the man who dreamed up the Gateway Arch in St. Louis, the building is built with COR-TEN weathering steel. Since its opening in 1964, this steel has aged with a patina that gives the building a very "earthy" look.
Fecon has introduced two new Excavator Bull Hog mulching attachments for midi-size excavators from 5-10 tons.
The FMX36 Bull Hog features a 36-inch cutting width and weighs in at 850 pounds, while the FMX50 has a 50-inch cutting width and weighs 1,050 pounds.
Both heads can be mounted on backhoes and side arm booms in addition to excavators, and feature a variable motor that can be adjusted for 12-40 gpm.