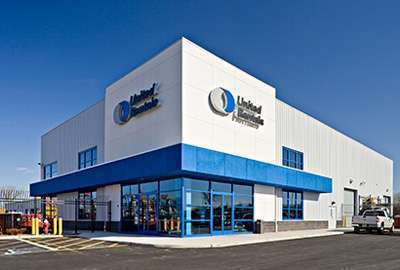 United Rentals' first quarter 2017 total revenue grew by 3.5 percent, to $1.36 billion, compared to the same quarter last year, with $1.17 billion coming from rental revenue.
The company also saw net income grow by 18.5 percent to $109 million, or $1.27 per diluted share, over the same period. The adjusted earnings before interest, tax, depreciation and amortization (EBITDA) reached $591 million, just $7 million more than last year, with an adjusted EBITDA margin of 43.6 percent.
Volume of equipment on rent grew by 7 percent in the quarter, with rental revenue increasing by 4.4 percent and owned rental revenue increasing 3.8 percent year-over year.
"We were pleased with our momentum in the first quarter, particularly our 7 percent growth in volume and record time utilization driven by strength in our core construction markets," says CEO Michael Kneeland. "It was also encouraging to see positive trends in our upstream oil and gas business after the headwinds faced over the last several years. While our rental rates remained under some pressure, they continue to support our reaffirmed standalone 2017 guidance for total revenue, adjusted EBITDA (earnings before interest, tax, depreciation and amortization) and capital spending, and our increased guidance for free cash flow."
Other highlights of the quarterly report include:
Time utilization increasing to a company first-quarter record of 66 percent
An increase of nearly 17 percent in rental revenue for the company's Trench, Power and Pump specialty segment, with a rental gross margin of 44.4 percent
Used equipment sales of $106 million, with an adjusted gross margin of 50.9 percent. For the same quarter last year, sales were $115 million, but the adjusted gross margin was 48.7 percent.
Net cash of $623 million ($604 million in the same period last year) created through operating activities and $490 million ($627 million in 2016) of free cash flow
Outlook for 2017
United Rentals now expects total revenue for the year to be between $6.05 billion to $6.25 billion, compared to a range of $5.75 billion to $5.95 billion in previous outlooks. The company raised its guidance for EBITDA to $2.835 billion to $2.985 billion ($2.7 billion to $2.85 billion previously) and net cash from operations to $1.85 billion to $2.05 billion ($1.675 billion to $1.875 billion previously).
"As we enter the critical part of the construction season, we're very encouraged by the continued strength of key leading indicators, the tone of conversations with our customers and the industry's disciplined response in adding fleet," Kneeland adds. "Our focus remains on implementation of Project XL and other initiatives that should enhance our long-term value. With the integration of NES now underway, our updated guidance reflects the combined operations across the remainder of 2017, as well as our sustained confidence in the cycle."