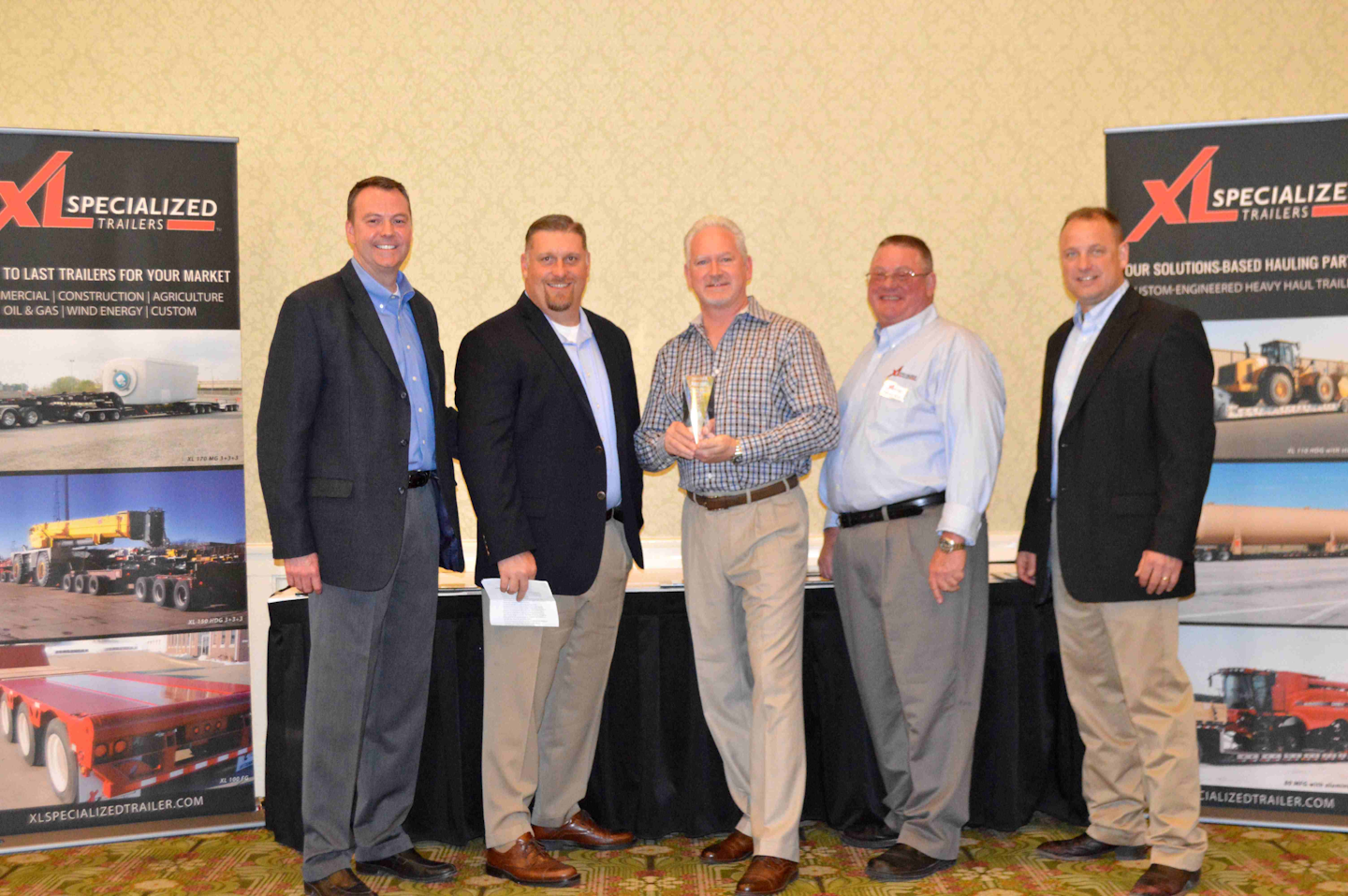 Trailer manufacturer XL Specialized Trailers recognized Tennessee-based Pinnacle Truck & Trailer as its 2016 Dealer of the Year during the recent Mid-America Trucking Show in Louisville, Kentucky.
XL bases the award on sales performance over the previous year. It reports Pinnacle sold more trailers, parts and service items than any other of its affiliated dealers in 2016.
"Pinnacle has built its success and great reputation not only through its extensive trailer knowledge, but also through outstanding customer service," says Rodney Crim, vice president of sales at XL. "For 15 years, Pinnacle has consistently been one of our top dealers. We are honored to name them our No. 1 dealer this year."
XL Specialized Trailers is a subsidiary of Bull Moose Industries and manufactures heavy haul and specialized trailers for various markets including construction, agriculture, wind energy and oil and gas.