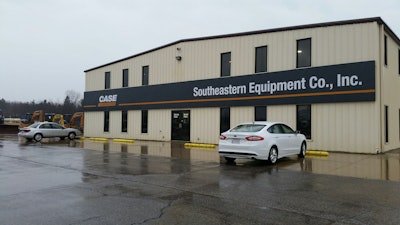 Southeastern Equipment reports it has joined the National IPA governmental purchasing cooperative, which allows discounts for government, nonprofit or educational entities covering Indiana, Kentucky, Michigan and Ohio.
Through the National IPA, "contracts are solicited, evaluated and awarded by a government entity that acts as the lead agency. Contracts utilize industry best practices, processes and procedures, ensuring maximum value and absolute security with complete transparency in the process."
The company specifically reports this will impact purchases by those agencies of the following equipment: Vacall sewer trucks and excavators, USB sewer truck nozzles and Pearpoint pipeline inspection equipment.
"Southeastern Equipment is honored to be working with the National IPA to offer this selection of equipment," says Charlie Patterson, president at Southeastern. "We look forward to providing equipment to these governmental agencies, educational institutions and nonprofit organizations to help them obtain the equipment they need through an efficient, economical process."
The company cited a recent contract example that was awarded by the City of Rochester Hills, Michigan, that includes combination sewer cleaners, parts and accessories from Vacall, inspection equipment from Pearpoint and nozzles from USB.
Southeastern Equipment operates 18 locations in four states and carries equipment from Case, Kobelco, Bomag, Gradall, Kubota Construction, Etnyre, Vacall, Schwarze, Alamo Industrial, Eager Beaver Trailers, Superior Broom, Midland Machinery, Fecon, Skytrak, JLG, Sullair, New Way, USB and Pearpoint.