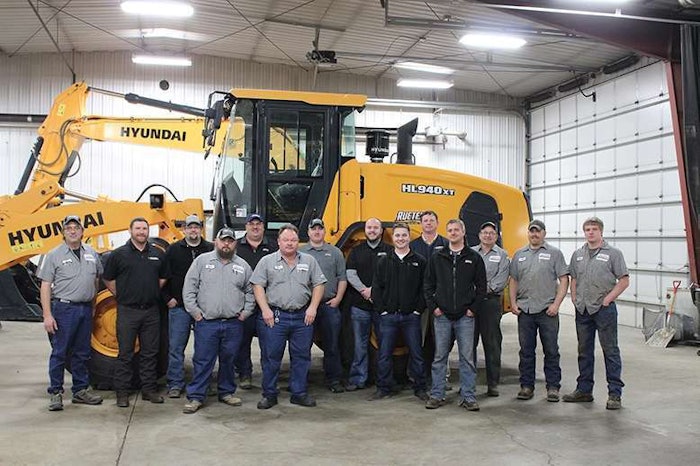 Hyundai Construction Equipment Americas dealer Reuter's has opened a new branch in Albert Lea, Minnesota, expanding the Carroll, Iowa-based operation into the southern part of the state.
The company, founded in 1951, has seven other branch locations serving Iowa, Nebraska and southeastern South Dakota.
"Hyundai congratulates one of our long-established dealerships, Rueter's, on its continued growth and success," says Stan Park, manager – strategic distribution, Hyundai Construction Equipment Americas. "Rueter's covers a large, important territory, serving industries such as aggregates, construction and agriculture. Its expansion into southern Minnesota testifies to Rueter's success, built on customer relationships, service and value."
The new full-service location will provide equipment sales and rentals, financing, maintenance and parts support to a 13-county area that includes Rochester and Mankato, Minnesota.
"We have a great opportunity with Hyundai in southern Minnesota," says Alex Rueter, general manager. "I don't think we could pick a better partner to expand with."