RDO Equipment Company's location in McKinney, Texas, finished in 2015, is the first for the company to receive LEED Certification from the U.S. Green Building Council (USGBC).
More than 10.7 billion square feet of construction space in more than 58,000 projects throughout the world are participating in LEED, according to USGBC.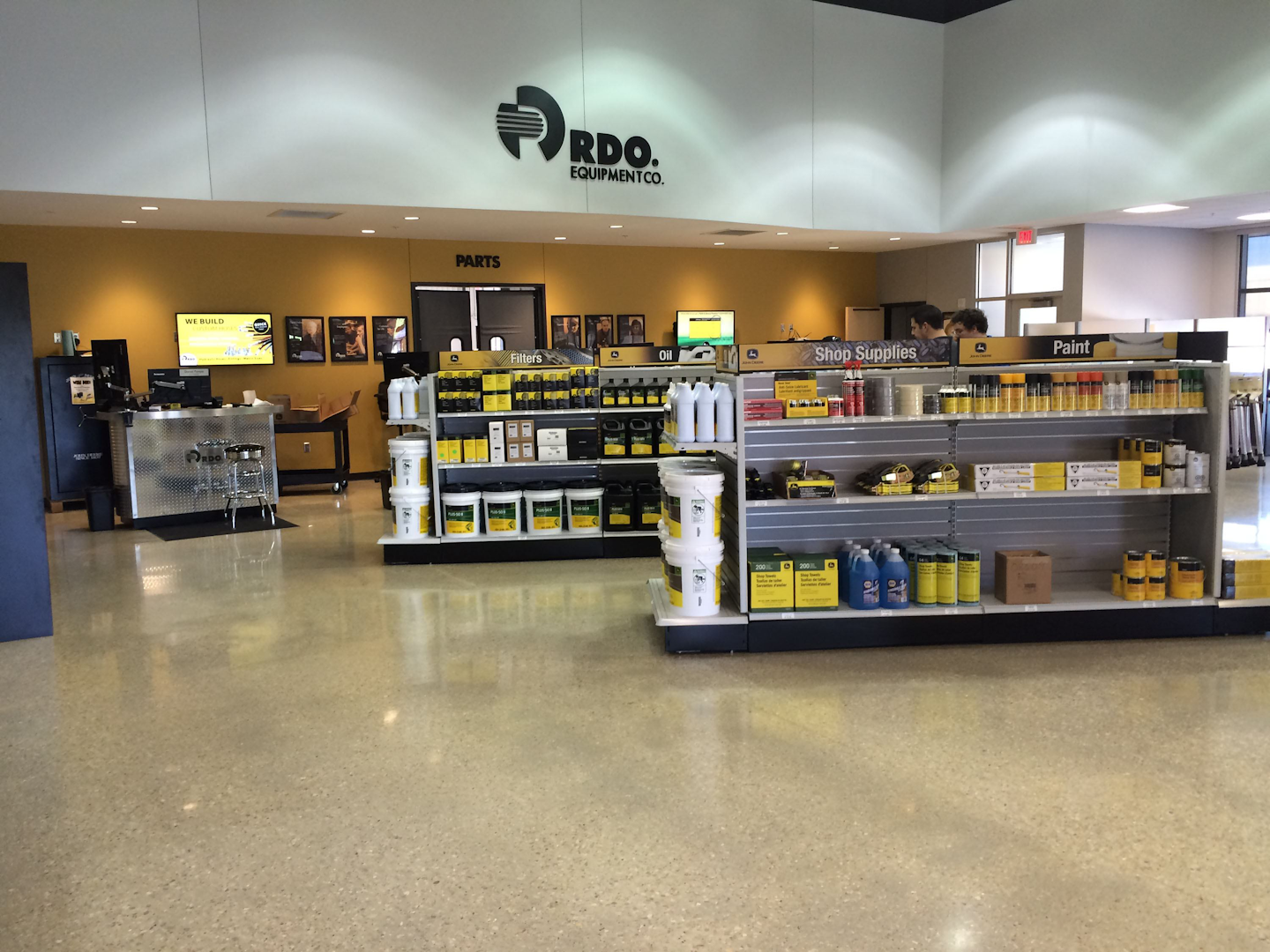 "RDO Equipment Co.—McKinney's LEED certification demonstrates tremendous green building leadership," Rick Fedrizzi, USGBC president, CEO and founding chair, says. "The urgency of USGBC's mission has challenged the industry to move faster and reach further than ever before, and RDO Equipment Co serves as a prime example with just how much we can accomplish."
"I am proud to manage a facility that not only provides state-of-the-art service capabilities for our customers and a comfortable, safe environment for our employees, but one that reflects the values of RDO Equipment Co.," says Jim Carell, general manager of RDO Equipment—McKinney. "The greater time and dollar investment it takes to achieve LEED certification shows our organization's commitment to and respect for our customers, employees, and community."
Design elements and features of the McKinney store meeting LEED credit requirements include:
Interior materials including carpet, wall coverings and floor tile made from recycled content;
Low-emitting paints, coatings and adhesives used throughout the building to improve indoor air quality;
Water-efficient landscaping designed to reduce water use by 50 percent; and
Green Cleaning Policy that mandates only environmentally-friendly cleaning products be use.
"The McKinney project was a challenging one, but at the same time very rewarding for us to know we were creating a sustainable structure for employees and customers to enjoy for many years to come," says Tim Curran, AIA, LEED AP BD+C, architect and construction manager for RDO Equipment. "It was an exciting experience to be a part of the company's first LEED-certified project."